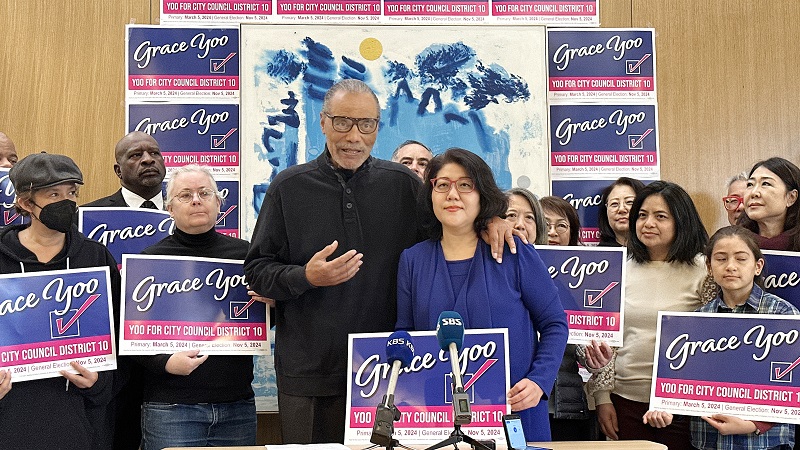 Grace Yoo, a candidate for Los Angeles City Council District 10, issued a statement applauding the stringent sentence handed to former District 10 Councilman Mark Ridley-Thomas (MRT).
On August 28, a federal judge sentenced MRT to three and a half years in prison and imposed a fine of $30,000. This came after his conviction on seven counts in March, which included bribery.
In her statement, Yoo asserted, "MRT's prison sentence reinforces that no one is above the law." She further commented on the grave impact of corruption, stating, "It's one of the most damaging crimes, eroding the foundations of democracy and community trust."
"Residents have always expected their leaders to uphold the highest standards of integrity and transparency," Yoo continued. She also expressed her confidence in the justice system, hoping that Councilman Curren Price, who is currently on trial, would face appropriate legal consequences.
"As a candidate, my commitment remains unwavering: to restore and champion the principles of justice and truth in the City Council," Yoo pledged.
Yoo is presently in her third campaign for LA Council District 10. The race includes multiple candidates, among them the Council-appointed incumbent, Heather Hutt.
BY BRIAN CHOI   [ichoi@koreadaily.com]