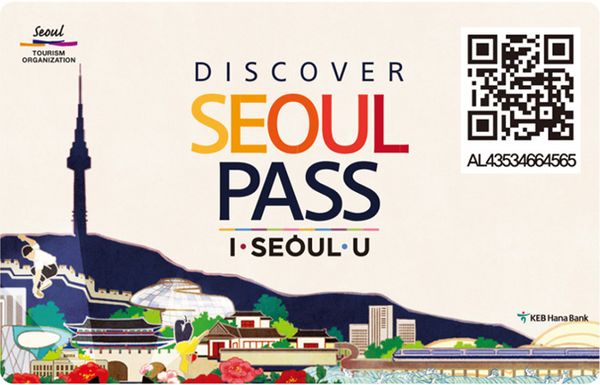 As the South Korean capital of Seoul expects an increasing number of foreign tourists, the city government has recently released a city pass to make their trips more convenient and affordable.
The newly released tour card, named "Discover Seoul Pass," gives its holder an access to 16 different sightseeing destinations in the city, including various art and history museums. At 39,900 won (about $36 USD), the pass expires 24 hours after the holder scans it to enter the first desired destination.
Discover Seoul Pass can also be used as the de facto ATM card as its holder may deposit funds to purchase goods at convenience stores and to ride public transportation in addition to its already available access to designated locations in the city.
The pass can be purchased at the KEB Hana Bank at the Incheon International Airport and the Myeong-dong Tourist Information Center in Downtown Seoul. For more information, access http://korean.visitseoul.net.
Seoul is expected to host approximately 16.5 million foreign tourists this year, according to Korea Tourism Organization. In the first half of this year alone, 420,000 tourists visited Seoul from the U.S.
By Sooyeon Oh