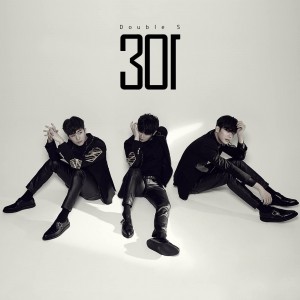 SS501's subunit SS301 with Heo Houng Saeng, Kim Kyu Jong, and Kim Hyung Jun released the title song "Pain" on February 16th, 2016.
Since CI Entertainment announced their comeback in early February, SS301 has  been accused that SS501 is no longer getting back together. However, as the title of their album Eternal 5 suggests, SS301 officially denied that SS501 has disbanded.
At the showcase for their new mini album Eternal 5 on February 15th, SS301's member Kim Kyu Jong shared, "We have always contemplated about SS501's activity as a group. It was just a matter of timing."
Kyu Jong continued, "Two of our members (Hyun Joong and Jung Min) are currently serving in the military. We decided to pursue a subunit album, because we didn't think it would be good to have too long of a gap. The five of us plan to work together for sure."
To this, Heo Young Saeng also emphasized,"I was hurt by the rumor that SS501 will disband. We did not disband. We had wanted to work together, but it just did not work out."
SS301's mini album Eternal 5 is a continues the distinct charisma of the subunit, similar to the popularity of "U R Man" in 2008.
Check out Double S 301's new song!
Original article from http://news.joins.com/article/19574714
Translated and edited by Hajin Lily Yi