With the release of its second film only a few months away, Marvel Studio's Deadpool has treated its Korean fans with a special poster.
Three weeks ago, the film has released a special poster for Thanksgiving. In the poster, featured characters are gathered for Thanksgiving dinner and Deadpool is serving a classic Thanksgiving turkey.
This time, the kind superhero has prepared something special for his Korean fans who don't celebrate Thanksgiving with turkey.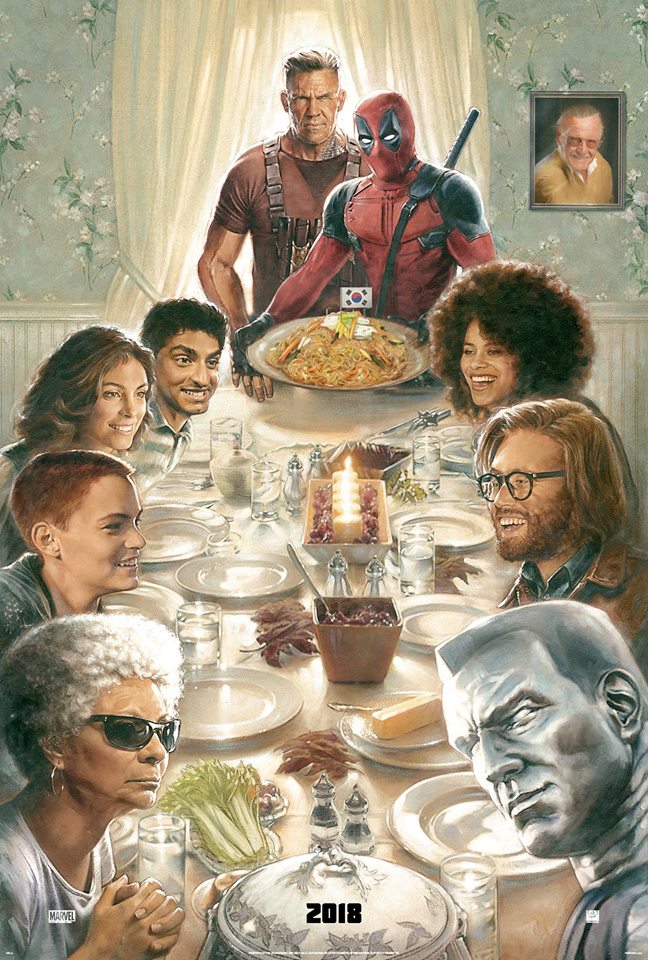 In the poster released on December 5, the character is serving a plateful of Japchae, a popular Korean noodle made with glass noodle and vegetables. On top of the dish, a small Korean flag is placed, putting the finishing touch to the dish.
Deadpool 2, starring Ryan Reynolds, is to be released in Spring 2018.
By Heewon Kim