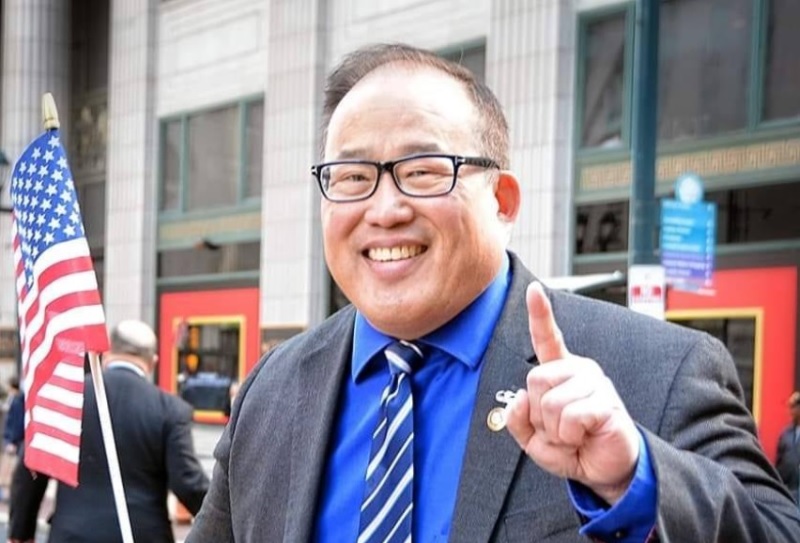 A Korean American politician is vying to become Philadelphia's first Republican mayor in 76 years.
Former City Councilman David Oh, 63, running as the Republican candidate in Philadelphia's mayoral election next month, aims to unite a diverse electorate in his quest for victory, as reported by the Philadelphia Inquirer, a local Pennsylvania newspaper, on October 10.
Philadelphia is traditionally considered a Democratic stronghold, with no Republican winning the mayoral race since 1947.
"As a Republican in a district like this, Oh is uniquely positioned to unite a diverse electorate, which helped him secure victories in the last three city council races," the newspaper stated. "In the last council race, he garnered support evenly across the city, not just in the heavily conservative South Philadelphia."
Oh's strengths include his ability to empathize with the community. A native Philadelphian, he was born and raised in an immigrant family, being the son of Rev. Kihang Oh, who founded the first Korean American church in Philadelphia.
"Oh pointed out that, unlike other politicians, he has truly lived here," the newspaper quoted him as saying. "They don't really know how the people in our city live, and they don't really know what affects them."
This resonates with voters who feel like outsiders as immigrants, as well as those who have established roots in the city. That's why he enjoys broad support from immigrants worldwide, not just Asians.
"As a city councilman, I've worked to represent underrepresented groups in Philadelphia," Oh said, "avoiding partisan politics and focusing on addressing key issues in niche communities."
In the last presidential election, he voted for Donald Trump, but he is considered a centrist within the Republican Party, and his political positions are unique to Philadelphia voters.
After graduating from Rutgers University, Oh worked as a prosecutor in Philadelphia. Later, he left the DA's office to serve as an Army officer and established his own law firm, David Oh PC.
However, there's a blemish in his past. "In 2011, Oh apologized for falsely claiming to have been a member of the Green Berets, the Army's elite special forces unit," the newspaper noted, highlighting that Oh faced criticism when it was revealed that he had not completed the training, and his unit had not seen combat at the time.
Oh resigned from his council seat in February to run in this election, seeking a new challenge. He was the first Korean American elected to City Council in Philadelphia and played a pivotal role in establishing the city's Korean American Day in 2014, celebrated annually on January 13.
Additionally, in 1999, Oh served as the Korean affairs officer on a trade mission to Asian countries under Pennsylvania Governor Tom Ridge.
In this year's mayoral election, Oh is running against Democrat Cherell Parker. In a predominantly Democratic city, Oh emphasizes unity over party lines.
"Philadelphia can't be a great city if we're not all sitting at the same table," he said. "We need to show people who feel they've been ignored that they matter in this city."
BY YEOL JANG [jang.yeol@koreadaily.com]