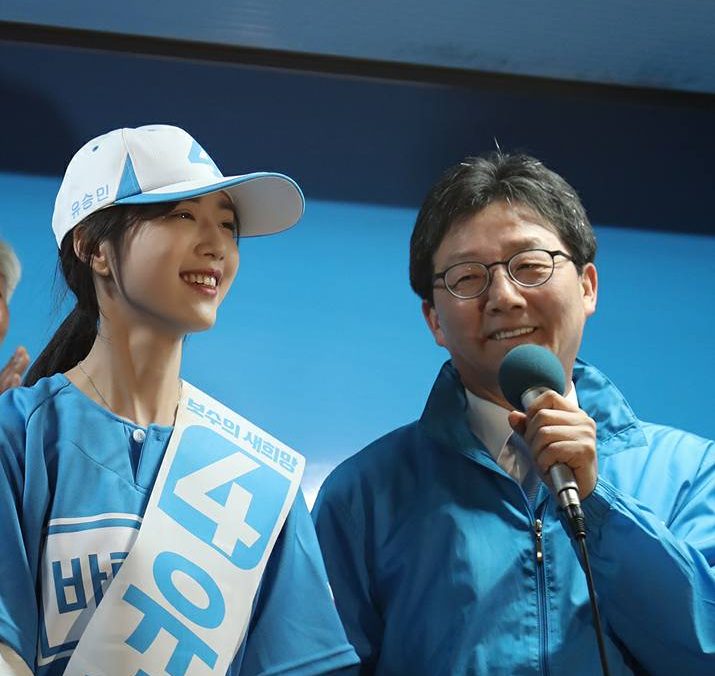 Yoo Dam, the daughter of Bareun Party's presidential candidate Yoo Seung-min, has been sexually harassed while she was campaigning for his father in Seoul.
Previously in 2016 during South Korea's general election, the 25-year-old daughter of politician received attention for her K-pop star-like appearance. This year, too, as Yoo Seung-min runs for the upcoming presidency, Yoo Dam has since been playing a significant role in softening the candidate's public image.
Thanks partially to his daughter's photogenic appearance, Yoo's campaigns have successfully been drawing younger crowds. At campaign sites, people – mostly men in 20s – form long lines to take selfies with the candidate's daughter.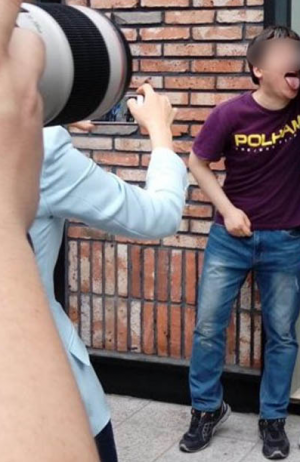 On May 4, Yoo Dam accompanied her father for the campaign, which took place in Hongdae. While she was taking pictures with people one by one, a man approached her, posing very inappropriately – he put his arm around Yoo's shoulder, pushed his face close, and stuck his tongue out. When he was restricted by campaign staffs, the man quickly changed his pose and took a picture with Yoo.
Following the incident, Yoo Seung-min's party announced on May 5 that they will take a strict legal action against him.
"Even though we are in the middle of a heavily important presidential campaign, Bareun Party will not tolerate any sexual harassment against the weak including women," said the party through the official statement.
Currently, South Korea is preparing for an early presidential election on May 9, due to the impeachment of ex-president Park Geun-hye.
By Heewon Kim