What do you look for when you visit an art museum? Interactions with the long-gone artists? Inspirations for your inner artists? Among young folks in Korea these days, taking shots for Instagram feeds makes a solid reason to visit an art museum.
The rise of such trend coincides with the popularity of exhibitions held at Daelim Museum and its two outposts – namely, D Museum and D Project Space. Operated by Daelim Cultural Foundation, the three art museums have been rising as one of the most popular cultural spaces among young trendsetters in Korea for the past couple of years.
The three museums are distinguished from traditional art museums in their presentations of art. By focusing on a narrow theme or a single artist in the contemporary scene, each museum presents a tailored exhibition that is made easier to approach.
Breaking the popular conception of the museum, which tends to be serious and often exclusive, Daelim's art museums have successfully been drawing thousands of visitors each time they open a new exhibition.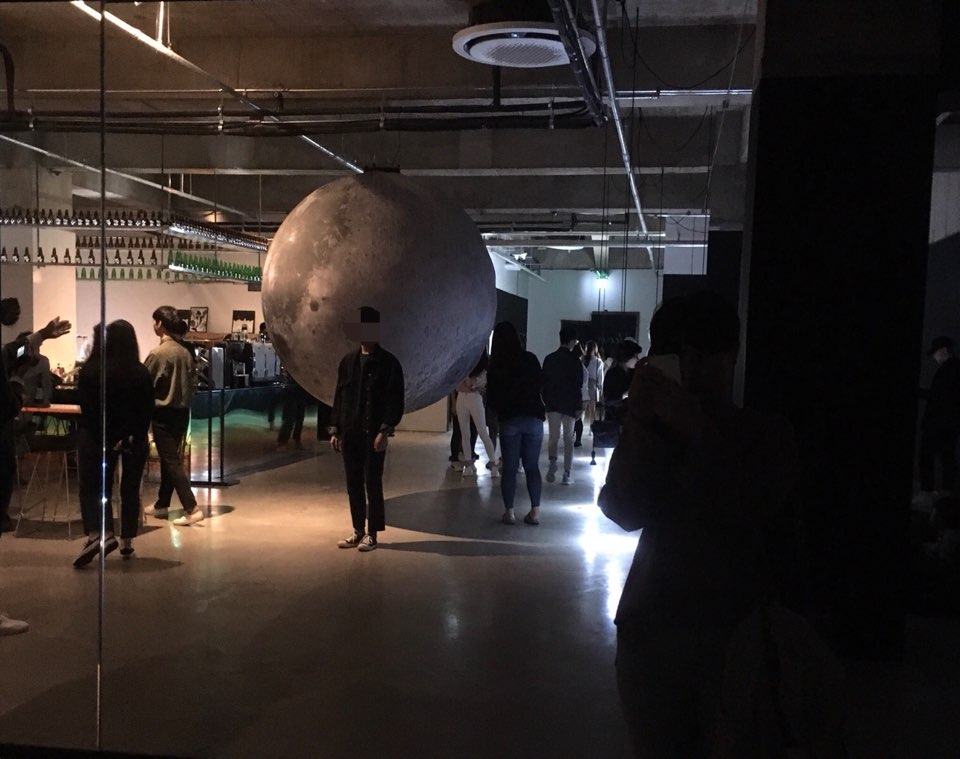 Especially, D Project Space, which opened in 2012 by renovating an abandoned pool club in Hannam-dong, is beloved by people in their 20s for its trendsetting artist lineups and the atmosphere of an open space gallery which encourages interactions with people, music, and the art. The compact exhibition space is now established as an iconic cultural space where rising artists of Korea make their exhibitory debuts.
Although Daelim Museum, D Museum, and D Project Space are operated with different themes, all three museums share one thing in common. Whenever you visit one of the three, you can encounter with crowds of people with their smartphones or cameras in their hands. On Instagram, hashtags for each museum give you endless scrolls of photos (824,838 for Daelim Museum, 275,380 for D Museum, and 26,610 for Project D Space at this moment).

What is interesting about these Instagram feeds is that they are as much artistic. Whether it is an installation or a painting, each visitor captures his or her own view of the art piece, processes to fit in the square, and displays it using social media as a platform. Such endless reproductions of a display consequently promote visitors' voluntary promotion of exhibitions.
There are criticisms, too. Some criticize that exhibitions tend to be shallow, for its focus on visual presentation and others point out that the unconstrained atmosphere sometimes gets overwhelmed and disturbs other audiences. The Instagram-friendly environment can be a double-edged sword in such cases.

Nonetheless, what Daelim has accomplished is groundbreaking. It has lowered the entry barrier to cultural experiences, especially for the young population. It also engaged audiences to take parts in the process of artistic production. Both visitors and the production may need to make few adaptations to the new environment, but Daelim's three art museums certainly demonstrate a great model for the new era.
By Heewon Kim