The personal computer was the star of the Consumer Electronics Show (CES) back in the 1980s. In the '90s, consumer gadgets were all the rage. But since 2010, the keyword has been convergence, with those kinds of technologies showing up in sectors like automobiles and wearables.
That trend continued this year, with smart cars, the Internet of Things and virtual-reality (VR) systems taking center stage at the four-day event held in Las Vegas, which wraps up Sunday.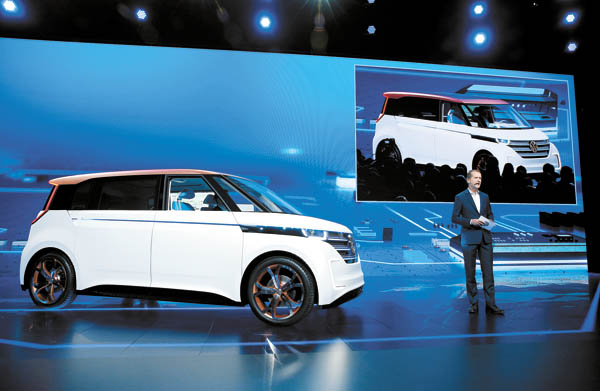 "From robotics, 3D printing and unmanned systems to automotive tech, wearables and beyond, our world is changing as technology connects us all and works to solve the impossible," said Gary Shapiro, president and CEO of the Consumer Technology Association. "It is incredible we get to bring together so many industry visionaries, influencers and entrepreneurs this week at CES to showcase how tech is changing the world."
The following are some of the most-discussed technologies.
Towards a virtual, visual future
A dedicated exhibition hall for virtual reality systems opened for the first time in the 50-year history of the CES, which was necessary to accommodate the 48 manufacturers that have jumped on the bandwagon of the futuristic technology, which include Samsung Electronics, Sony and HTC.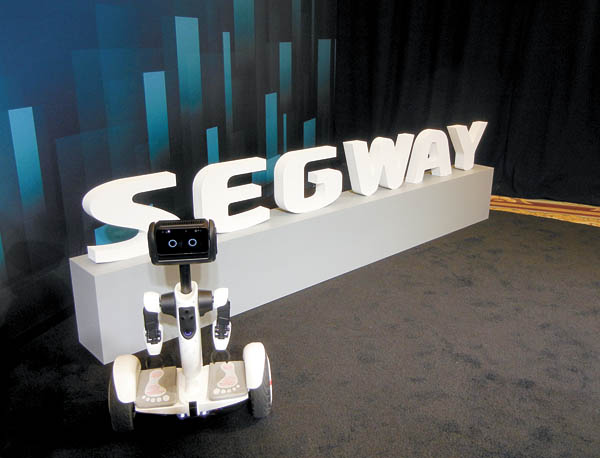 Until last year, the Facebook-owned company Oculus was the only real competitor in the VR sector.
At Samsung's Gear VR 4D Theater, which resembles a movie theater, visitors got a chance to put on the goggle-like Gear VR headset and peek at some of the company's latest content, including a virtual roller-coaster ride. The zone attracted over 10,000 visitors on the first day of the show.
As part of its collaboration with start-ups, Samsung also showed off Rink, a remote control that enhances virtual reality experience of using the Gear VR, similar to the Touch of the Oculus Rift. Rink is the product of Samsung Creative Lab, a skunkworks project for its employees to develop their own technologies.
Taiwan's HTC unveiled its brand-new Vive Pre system, which it plans to release in April. The second-generation model gives users the ability to see some of the real world in the virtual content, unlike the earlier model that was cited as uncomfortable by some.
Samsung also devoted part of its enormous space to a "future TV zone," which offered a sneak peek into so-called modular display technology. The new tech allows for multiple screens of various shapes and sizes to join together, creating a TV customizable to a consumer's needs. Since the screens don't have bevel edges, boundaries between them disappear in use.
Depending on whether the user wants to view a sporting event or feature film, the screens can be reassembled to retain different ratios to match the content.
"We believe the possibilities for innovation in TV are truly endless, and in the years to come, customers will experience ever greater choice and control, as the current barriers on screen size, shape and versatility are overcome," Kim Hyun-suk, president of visual display business at Samsung Electronics, told reporters.
All-electric mobility
In an unexpected twist, this year's CES also turned into one of the year's biggest car shows, with nine major automakers rolling out new designs or announcing partnerships.
Volkswagen showcased an all-electric version of its iconic Microbus from the '60s, featuring a new plug-in platform called BUDD-e, as part of its efforts to distract from last year's emissions scandal. Its floor-mounted batteries – similar to those on the Tesla – mean there's both ample interior space and the ability to go a staggering 600 kilometers (372 miles) on a single charge, which is three times longer than what the available electric vehicles can do. The concept car is also part of the Internet of Things thanks to a partnership with LG Electronics, which connects it to various cloud services.
General Motors, the biggest and oldest carmaker in the United States, uncovered the final version of its Chevrolet Bolt electric car with a 200-plus-mile range, and also announced a potentially game-changing partnership with ride-sharing app Lyft.
Nvidia, an American chipmaker, unveiled a powerful computing engine for cars the size of a lunch box that will speed up the evolution of self-driving vehicles. Self-driving cars need technology that can process numerous camera images and data from radar, and the new automotive system, powered by an array of Nvidia graphic chips provide the computing power of about 150 MacBook Pro laptops, can do just that – for the reasonable price of around $300,000, CEO Jen-Hsun Huang said. Volvo Car Corporation will be the first to use the system.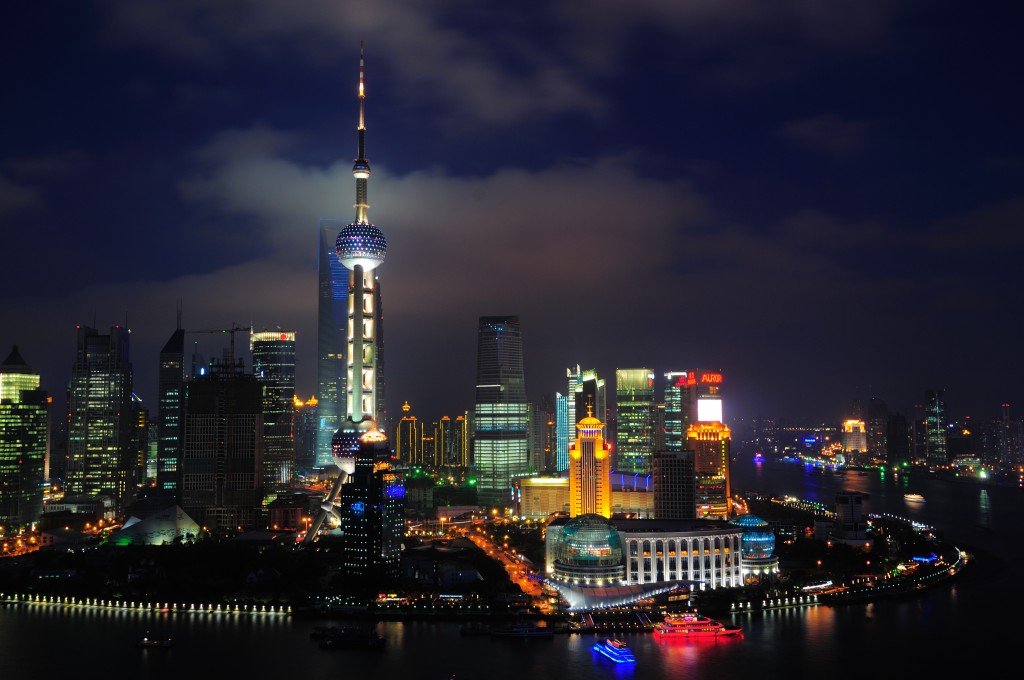 Rise of China
One out of three participating companies in the CES were Chinese and their combined booth size tripled compared to last year. They boasted an array of different, innovative tech products that had existing players noticeably uncomfortable.
DJI, a leading drone manufacturer based in Shenzen, showed off two upgraded versions of its flagship drones with new features such as super high-resolution (4K) cameras and ultrasonic sensors.
The new Phantom 3 4K is its first-ever sub-$1000 drone with a 4K camera and WiFi transmission up to 1.2 kilometers. The company also drew the largest crowd among all 27 drone booths.
Faraday Future, California-based company backed by Chinese Internet TV provider LeTV, unveiled its Batmobile-esque 1,000-horsepower electric car FFZero1, which has already gained a nickname "Tesla killer" among some. Head designer Richard Kim described the car as an "extreme test bed" for the "future of mobility."
Huawei, which rose to become the world's No. 3 smartphone vendor last year, launched its new flagship smartphone Mate 8 at CES, one month after its debut in Shanghai, in addition to new tablet PC MediaPad M2 and a pair of smartwatches. The new phone has come up with specifications that may force the likes of Samsung and Apple to innovate faster than they'd like: a 6-inch display, a 16-megapixel camera, a self-developed HiSilicon Kirin 950 processor and Android Marshmallow. It also has a fingerprint sensor and a 4,000 milliampere-hour battery that Huawei claims will offer up to three days of use on a single charge.
BY SEO JI-EUN [seo.jieun@joongang.co.kr]