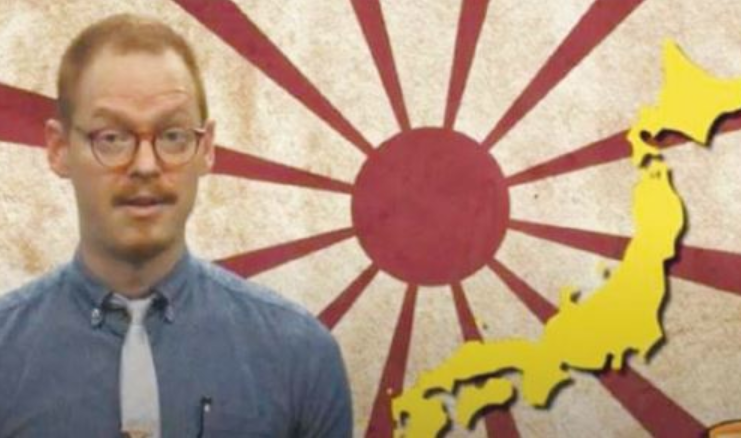 A nine-year-old elementary school student living near Dallas, Texas, played a major role in removal of the Rising Sun Flag image on the Smithsonian magazine's website published by the Smithsonian Museum in Washington, D.C.

Complaint to Smithsonian Magazine
His mother shared the story online

On November 9th, Professor Seo Kyoung-duk of Sungshin Women's University posted on his social media a story of a Korean elementary school student, Kim Hae-Deun (김해든) who found an image of the Rising Sun Flag while watching a video on Smithsonian magazine website.

A minute-length video that he found was about how cats are now tamed as pets. The video used an image of the Rising Sun Flag as a background while citing the case of Japan.
Kim immediately sent out an e-mail in complaint to the Smithsonian Museum that the flag symbolizes Japan's imperialism in its history of colonizing Korea in the 19th century and that it has to be removed.

But Kim was only returned with an automated message saying "Thank you for reaching out to us", and the problematic image stayed on the website for more than a week even after. So, Kim asked his mother, Lee, for help. She shared the case to online communities and finally brought it to attention of the mainstream about why the Rising Sun video has to be deleted.
Many Koreans and other supporters joined the campaign in effort to take the image down from the website. The Smithsonian museum shortly after deleted the Rising Sun Flag on its website in response. Professor Seo said, "This is wonderful. If I would go on a trip to Dallas, I will be glad to serve this family a nice meal at a restaurant".
He introduced a similar case in Qatar, where the Rising Sun Flag was hung on the wall of a shopping mall in Doha, the capital of Qatar, and that it was also taken down by efforts of Koreans living in Qatar.

Professor Seo said, "In the past, it was mostly our team and I that received reports on the use of the Rising Sun Flag in public and took action accordingly" and said "but these days, there are many cases reported where people act themselves to correct what is being done wrong".