Michigan State University was founded in the year of 1855 as the Agricultural College of the State of Michigan, and from 1955 onwards, Michigan State University. Located in East Lansing Michigan, Michigan State University is home to approximately 50,000 students and staff members. Michigan State Spartans compete in the Big10 Conference, where the Spartans compete against some of the nations' best athletes in football, basketball, and ice hockey, etc.
Michigan State University currently sits at #77 in National Universities ranking, and it is a 4 year institute. East Lansing is a suburban location, and the campus is about 5,192 acres. Popular majors are Business, Management, Marketing with about 17% of graduates, Biological and Biomedical Sciences with 13% of graduates, Communication, Journalism at about 12%, and Social Sciences and Engineering majors with about 9% each. 6% of students are international students. Michigan State University is owned by the state of Michigan, meaning tuition for in state students is significantly less than is for out of state students.
Life in East Lansing is very relaxed, although one could find a lot of things to do along Grand River, which is located right across the street from campus, Okemos to the East of Campus, or Lansing to the West of Campus. It snows from late November to March/May, and many international students go skiing during winter months to nearby areas. Although they could make life a lot easier, cars are not necessary (which could be a surprise due to the sheer size of the campus), as there are buses that run throughout/in and out of campus. Buses running through campus is free of charge for students, while for buses running in and out of campus, one could buy a semester bus pass.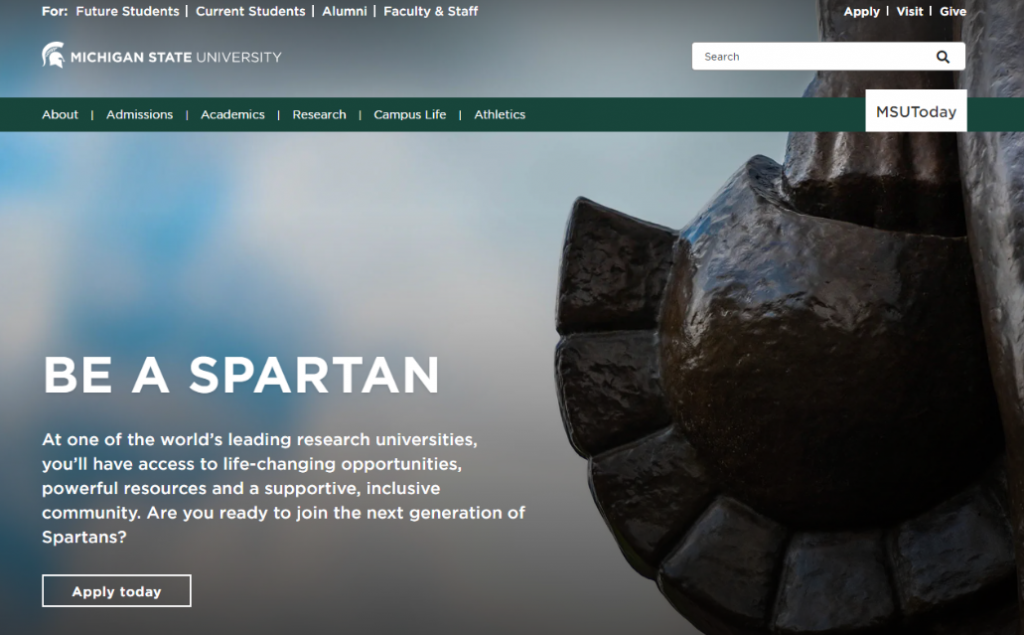 There are a few Korean churches in East Lansing, and about 5 Korean Restaurants scattered nearby to the campus. Dormitory rooms are normally shared by 2 people (4 people share one bathroom), but students could choose to have their own single rooms, they have to share bathrooms with one other person in this case.
---
Ilhan Ryu (KD College Inside 13th Reporter)
Hi. My name is Ilhan Ryu and I am a senior at Michigan State University. I lived in South Africa for 11 years, South Korea for 14 years, and the United States for about 4 years. I am majoring in Political science with a minor in international development.