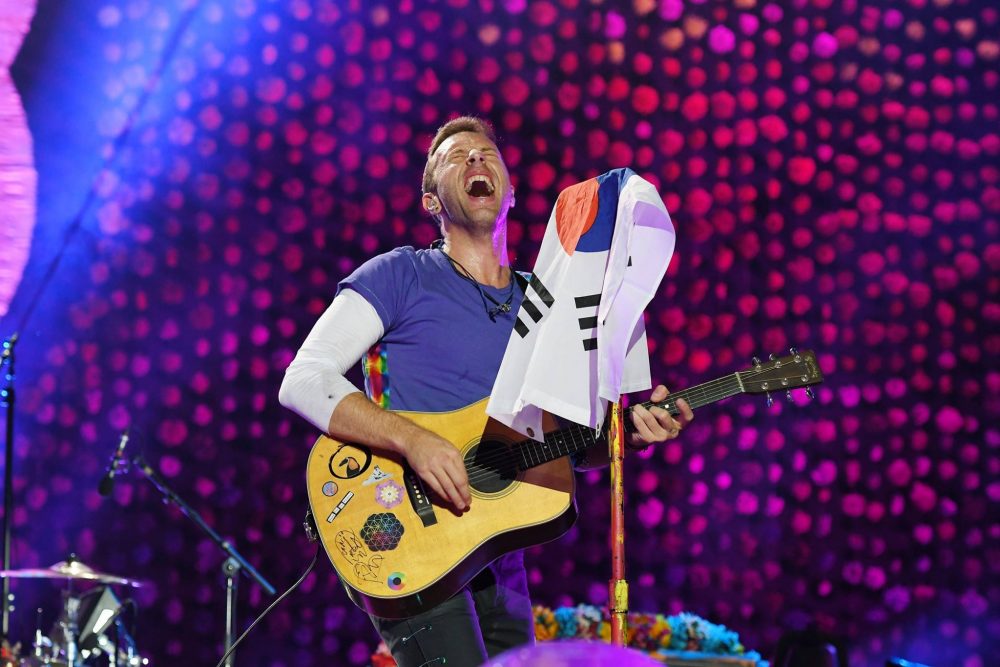 Last weekend, British rock band Coldplay had their first-ever tour concert in Seoul, Korea. During their two-day concert, the band commemorated the victims of the Sewol ferry tragedy, which occurred on April 16 three years ago.
On Sunday, April 16 at Jamsil Stadium in Seoul, Korea, Coldplay paused in the middle of the performance of "Yellow," which they chose as the second number on the set list.
"We want to stop our show right now because of the song and because of the anniversary today of the Sewol ferry," said the lead singer Chris Martin after briefly thanking the audience at the site.
"We just want to take a moment with all of you to send some love and remembrance," Martin added, asking the audience to join the 10-second moment of silence in memory of the ferry incident victims. Shortly after, all lights went out except for the images of the yellow ribbon, which is symbolically used to honor the victims, displayed on the front screen.
On April 16, 2014, the ferry named 'Sewol' capsized while carrying 476 people. The incident has left 304 passengers and crew members dead or missing, many of whom were high school students on their school trip.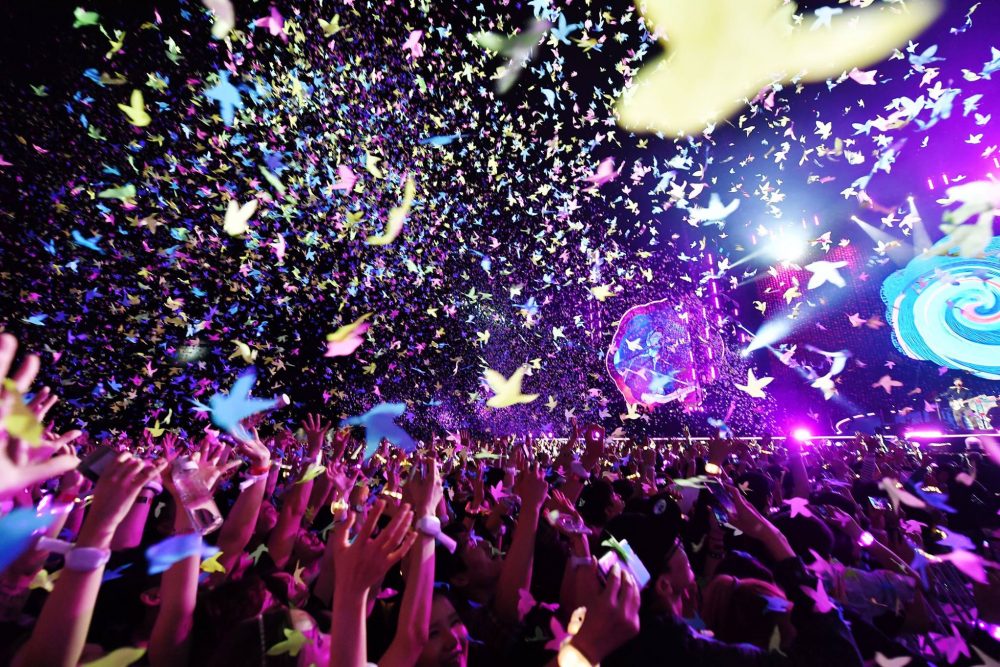 During their Saturday concert, too, Coldplay did not forget to pay tribute to the Sewol victims. The band performed "Fix You," which they previously mentioned to perform in sympathy with the sorrow of Korea.
Many of the audiences thanked the band for the expression of sympathy through the song, which soothes the desolation through the lyrics singing, "When you lose something you can't replace/ When you love someone but it goes to waste… Lights will guide you home."
By Heewon Kim