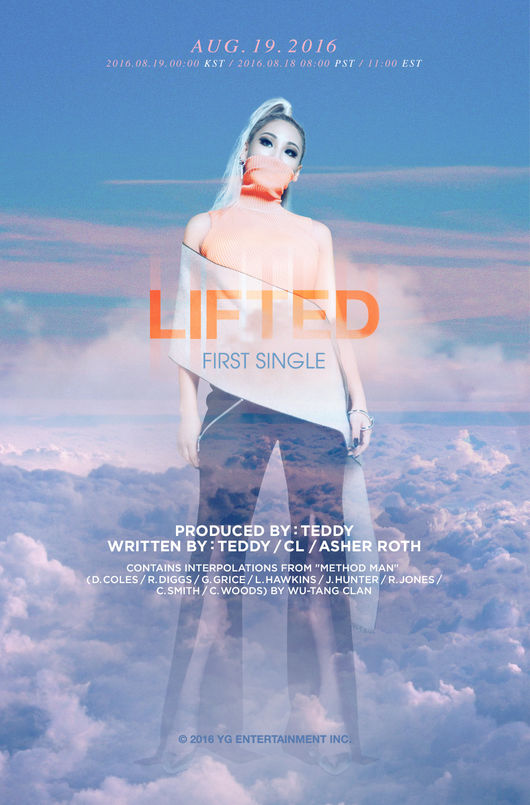 Singer-rapper CL from girl group 2NE1 will drop her first official single in the United States on Friday, according to YG Entertainment, which represents the artist in Korea.
CL has been preparing to make an official debut in the country for several years. She has already finished shooting the music video for the track, which is titled "Lifted."
The 25-year-old first stepped into the U.S. market last year with her Korean single "Hello Bitches," which was released in December. The track was well-received, topping the viral chart on Spotify, a global music streaming service.
CL was also featured on American producer Diplo's song, "Doctor Pepper," last year along with rappers Riff Raff and OG Maco.
CL debuted on the entertainment scene in Korea in 2009 as a leader of 2NE1. She earned recognition for her rapping abilities and wild performances. Although the group generated numerous major hits such as "Can't Nobody," "Fire" and "I Don't Care," 2NE1 has not been active for several years. Their last album, "Crush," came out in 2014.
In the United States, CL is managed by Scooter Braun, the legendary American talent manager behind the rise of stars like Justin Bieber and Ariana Grande. He posted a message of support to his Instagram on Wednesday, where he wrote "It begins. Here we go@chaelinCL!! #LIFTED out Friday," along with the teaser image for CL's upcoming track.
By Jin Min-ji