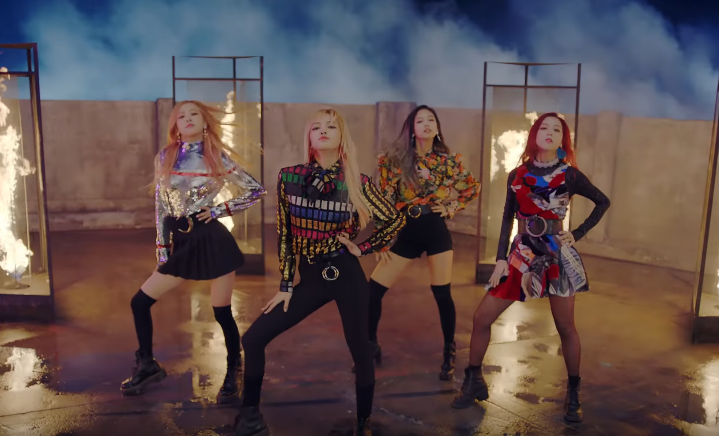 Girl group BlackPink took the top spot on seven music charts upon the release of their latest single "Playing with Fire" on Tuesday.
The girl group placed first on multiple music ranking sites such as Genie, Bugs, Mnet, Naver Music, and Olleh Music.
Their second title track "Stay," which accompanied the first single as a double release also ranked highly on charts, placing at the top ten on many of them.
The girl group also managed to draw in a combined 5 million views for the music videos of their two singles within fifteen hours of their uploading to YouTube.
The return of the idol group amongst major recent releases from Exo-CBX and Twice has been making headlines for reintroducing a rivalry between the three major music labels YG, SM, and JYP. The three idol groups are set to meet on the upcoming airing of Mnet's music program "M Countdown."
Meanwhile, the girl group recently completed filming for their first appearance on a variety show as guests on MBC every1's comedy program "Weekly Idol." The episode is expected to air this month.
Watch the two new music videos of BlackPink below!
By Chung Jin-hong