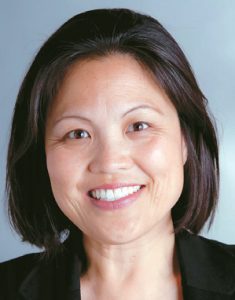 The Biden administration is expected to appoint his first Asian American to serve in a secretary-level role in Cabinet.
The White House announced on the 28th that Julie Su (pictured) is to replace the current Labor Secretary, Marty Walsh. If approved by the Senate, she will be the first Asian minister in Biden's cabinet.
Biden called Su, "a tested and experienced leader, who will continue to build a stronger, more resilient, and more inclusive economy that provides Americans a fair return for their work and an equal chance to get ahead."
"I look forward to continuing to work with Julie to build an economy that works for working people, and I respectfully ask the Senate to take up this nomination quickly so that we can finish the job for America's workers," the president added.
In July 2021, the first year of the Biden administration, Sue was nominated as Labor Secretary and was approved by the Senate.
Currently, the Senate has 51 Democrats and 49 Republicans, including independents with democratic tendencies, therefore the confirmation of the nominee seems to be just a matter of time.
Meanwhile, pan-Asian and progressive groups, as well as Chinese, have called for Su to be appointed as Labor Secretary after Walsh announced his resignation early last month. The Congressional Asian Pacific American Caucus (CAPAC) officially said they would nominate Su as the next Labor Secretary, and Federal Senator Tammy Duckworth also publicly said he would vote against the next candidate if they are not Asian.
President Biden called Su an important partner of his predecessor, Walsh, and called for the Senate's prompt confirmation.
BY CHOI IN SEONG