The Michelin Guide announced this year's list of Bib Gourmand restaurants on November 1, a week ahead of unveiling Michelin star awarded restaurants.
Bib Gourmand is an award given by the inspectors to establishments offering a quality three-course meal, excluding drinks, for ₩35,000 or less.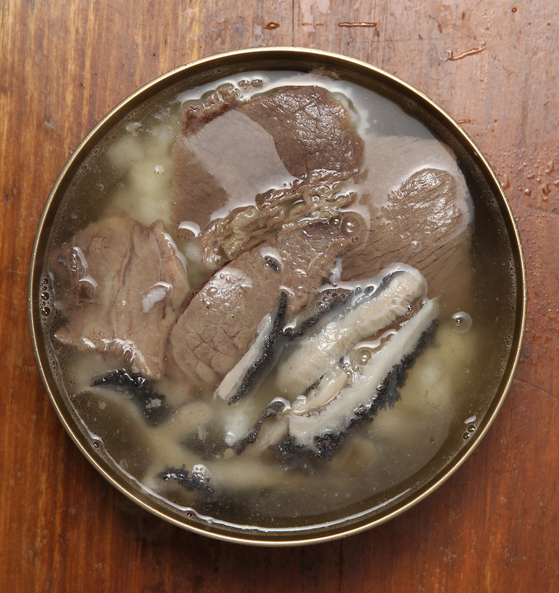 This year, 48 restaurants were named on the listed, which is 12 more than last year's 36. 5 restaurants from the previous year have been excluded and 17 restaurants, including Kyodaia, A Flower Blossom on the Rice, Nampo Myeunok, Mapo Ok, Minabi, and Yangyang Memil Makguksu, have newly been listed.
Just as last year, Korean food restaurants held its ground. Naengmyeon, especially, stood out on the list, as a total of seven restaurants were those specialized in the cold noodles.
Kalguksu was another noticeable noodle item on the list. Myeongdong Kyoja, Mokcheon Jip, Limbyungjoo Sandong Kalguksu, Chanyangjip, and Hwangsaengga Kalguksu from last year secured their spots, and newly added Mealbon made a total of 6 Kalguksu restaurants on the list.
Non-Korean cuisine didn't play out so well this year. Japanese Udon bars Kyodaia and Inaniwa Yosuke, Pho restaurant Emoi, Soba place, Minami, and Taiwanese Wooyuk Mien newly received the Bib Gourmand.
Food critic Kang Ji-young pointed out that most on the Bib Gourmand list were those became popular through social media, expressing disappointment that the list didn't have so many places with long history.
You can find the full list here.
Original article by Song Jeong