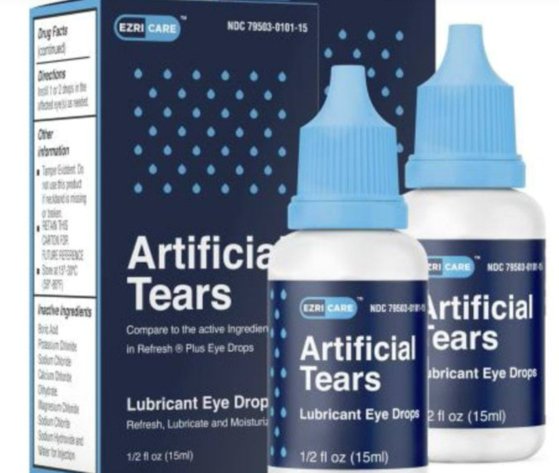 The U.S. Food and Drug Administration (FDA) shut down the manufacture of an Indian pharmaceutical company EzriCare's eye drops after 55 patients got infected with Staphylococcus aureus after usage. Of those patients, one died and five lost their sight.
According to NPR News on the 3rd (local time), 55 people who used the eye drops "EzriCare" of the pharmaceutical company Global Pharma were infected with bacteria in the states, including New York and New Jersey.
The U.S. Centers for Disease Control and Prevention (CDC) recommended on the 1st to stop using the product until further notice, and the FDA also banned the use of the product. Pharmaceutical companies started voluntary recall of the products from the 2nd.
CDC announced that the patients showed "permanent vision loss, hospitalization, and death of one patient with bloodstream infection due to eye infection."
CDC found 55 cases of infection with Pseudomonas aeruginosa, a bacterium resistant to antibiotic treatment. It can infect the lungs or blood as well as the eyes and reach the lungs and bloodstream from nasal cavity connected to the eyes. It is known to for its high fatality rate if a patient with weak immunity is infected.
It was found that the death of the patient who used the product was caused by the bacteria reaching the bloodstream. In addition, the National Department of Health and Human Services recommended the use of eye drops prescribed by doctors rather than over-the-counter products.
An official from the Ministry of Food and Drug Safety said, "Products related to the contamination of rust bacteria in the U.S. have not entered Korea, and there are no ophthalmic drugs licensed in China as global Pharma."
Bae Jae-Sung (hongdoya@joongang.co.kr)