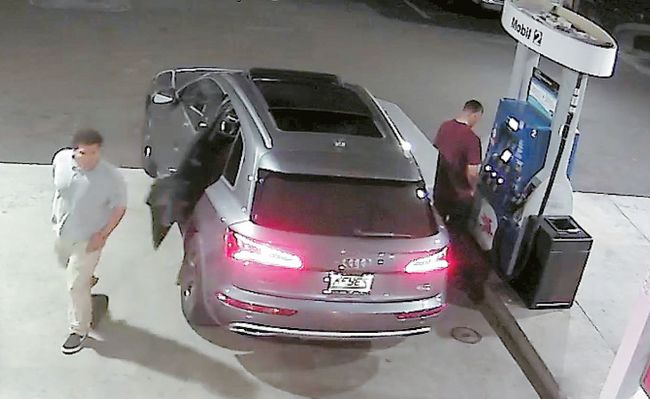 A group of armed muggers, identified as three Hispanic men with a gray Audi SUV, have robbed pedestrians in Koreatown several times.
LAPD Olympic Division announced that they're tracking three suspects after three serial armed mugging cases occurred between August 13 and 17.
"Citizens need to stay cautious as a group of three serial armed attackers is targeting pedestrians in the area around Los Angeles Koreatown," said LAPD. "The culprits are going reckless, even using a stolen card to pump gas."
According to LAPD, the three suspects approached a pedestrian who was walking on Beverly Blvd and Manhattan Pl at 1:35 AM and demanded valuables. Shortly after, at 2:30 AM, they took a wallet and smartphone from a pedestrian on 9th St and St. Andrews Pl.
Four days after their initial crimes, the culprits pulled out guns once again to rob a pedestrian on Manhattan Pl and Country Club Drive.
LAPD revealed that the suspects roam areas in and around Koreatown on a stolen vehicle, attacking pedestrians spontaneously.
To prevent further damage, LAPD highly advised people: 1. To stay cautious of approaching vehicles, 2. Not to walk late night alone, and 3. Not to counter with an armed robbery.
Original article by Lee Woo-soo