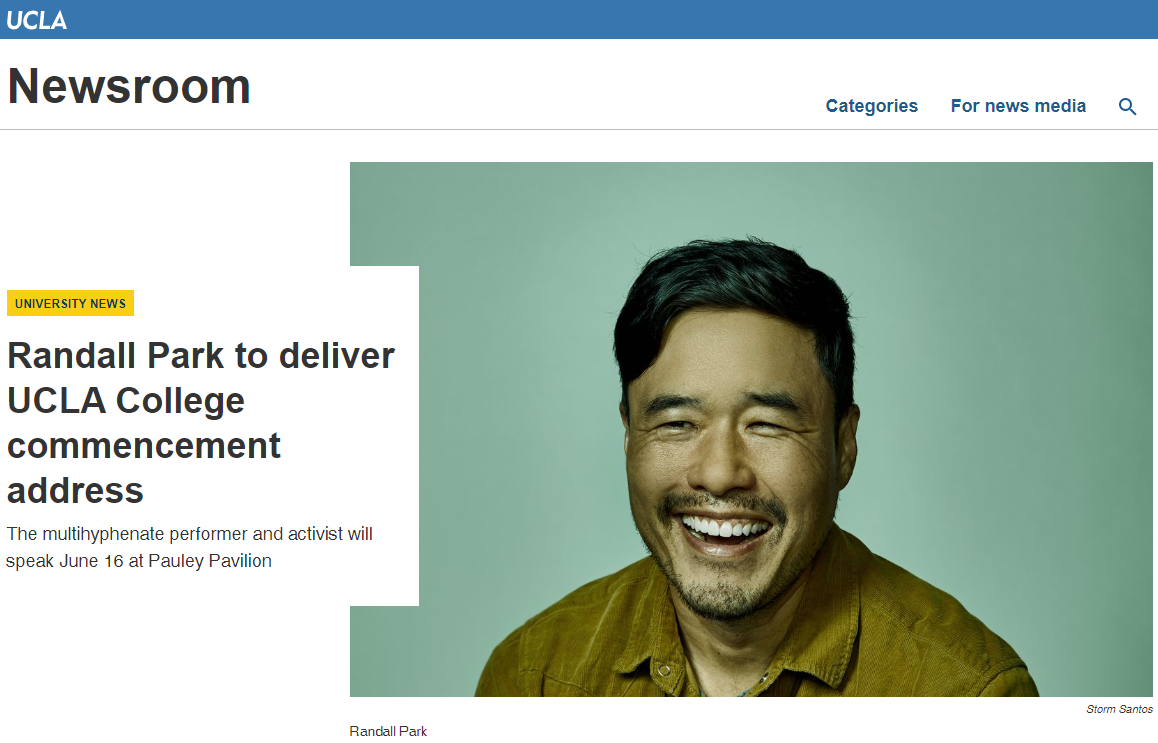 Actor, comedian and writer Randall Park will deliver the keynote address at all three UCLA College commencement ceremonies on June 16th, the school announced today.
Park, best known as Louis Huang, the father in the former ABC sitcom "Fresh Off the Boat", said in a statement released by the school, "As a proud Bruin, I am deeply honored to be delivering the keynote address for the class of 2023."
The commencements are scheduled for 11 am, 3 pm and 7 pm, June 16th at Pauley Pavilion. Park was born in Los Angeles to Korean immigrant parents.
His mother worked as an accountant on the UCLA campus, and Park earned a bachelor's degree in English, with a minor in Asian American studies, from the school in 1997. He got his master's degree in Asian American studies in 1999.
Gyeongeun Park [support@koreadaily.com]