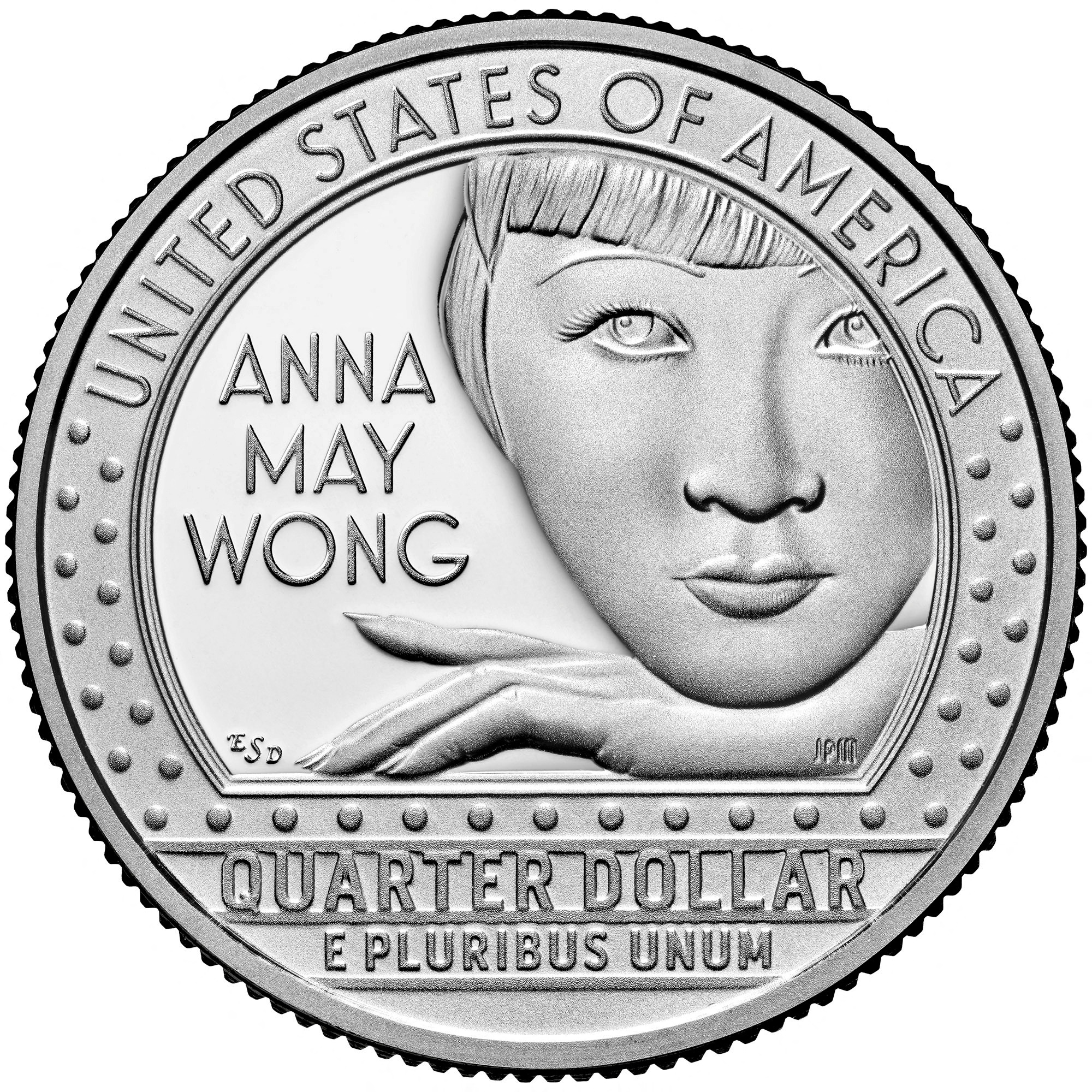 On October 19th, U.S. Mint announced that it will feature an Asian American on its currency for the first time in United States' history with the image of actress Anna May Wong, who worked in Hollywood during a time of open racism and stereotyping.
According to the statement from U.S. Mint, A quarter-dollar coin featuring a profile of Wong with her signature bangs and long fingernails will begin circulating on Tuesday, October 25th, as part of the American Women Quarters Program.
Wong called for pioneering actor in early 20th century when discrimination was prevalent. Born in 1905 in Los Angeles, She was cast in her first role as an extra in the film "The Red Lantern" in 1919 at age 14 and her first leading role in 1922 in the "The Toll of the Sea".
Representing Asian people in Hollywood, she went on to appear more than 60 films and  challenged stereotypical depictions at a time when "yellowface" dominated the industry and the Chinese Exclusion Act was still law.
"Why is it that the screen Chinese is nearly always the villain of the piece, and so cruel a villain – murderous, treacherous, a snake in the grass," Wong said in a 1933 interview with the Los Angeles Times. "We are not like that." In recognition of fighting against racism, discrimination, and stereotyping, as well as of her dedication in film, she was named as the first Asian American woman to receive a star on the Hollywood Walk of Fame in 1960.
The Korea Daily Digital Editorial