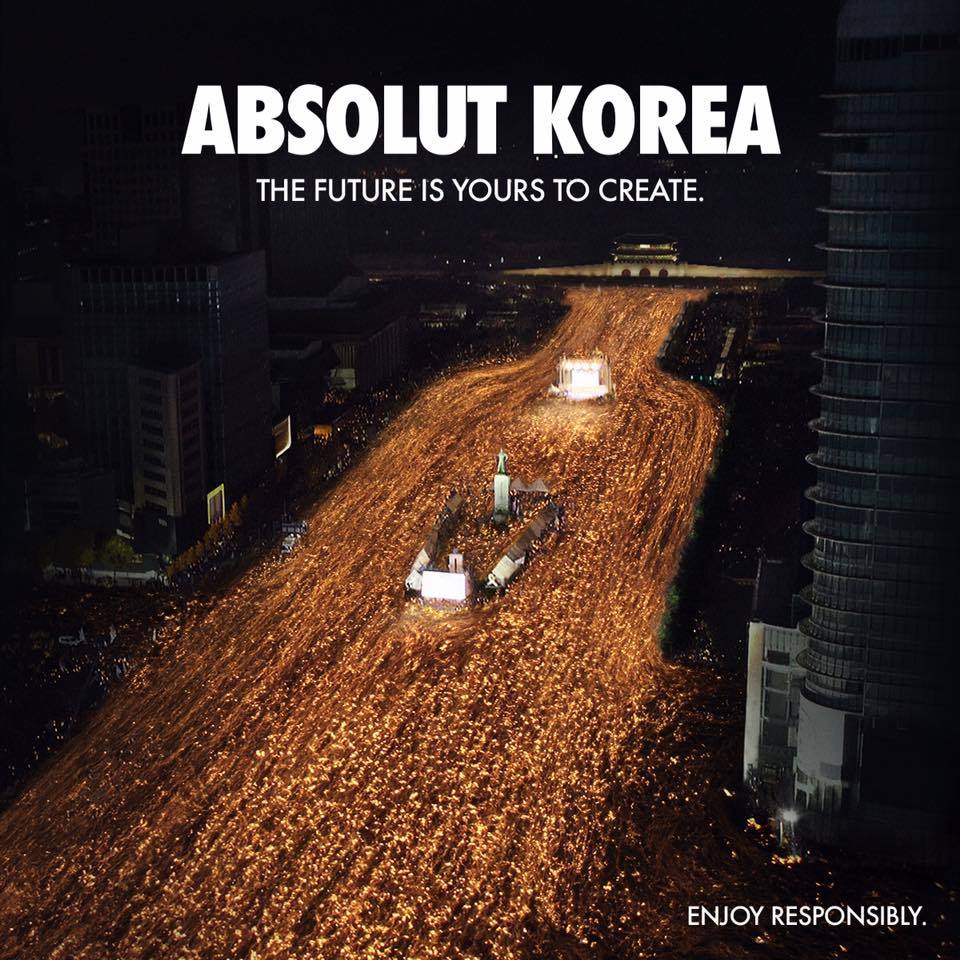 Swedish vodka distiller Absolut is drawing controversial reactions for using Korea's nationwide anti-government protest in its new advertisement.
After the parliament voted to impeach President Park Geun-hye, Absolut Korea shared an updated ad through its Facebook page on Saturday, December 10. The shared image presents the scene of candlelight protest in Seoul's Gwanghwamun Square, shaped as the brand's bottle.
Shortly after the update, thousands of Facebook users started criticizing the company for using the protests for commercial purposes.
"Likening citizens with candlelight to a liquor bottle? It makes me think that the protesters were soaked or something," said a Facebook user.
"It may have appeared that the brand is infusing 'the power of Koreans who lead the democratic future' in its brand image if Absolut had funded the protest," said another user. "But if Absolut is using the image and affair just for its own commercial purposes, I don't think it's appropriate."
On the other hand, some people comment that such reactions are pretentious.
"It makes me proud of the country I live in," says one Facebook user.
"Absolut has been presenting advertisements that incorporate each country's representative images to the brand's signature bottle," says another user who reacts positively to the advert. "This new advertisement proves that our democracy has left a positive impression to the world."
In spite of ciriticisms and requests to take the image down, the controversial advertisement is still on Absolut Korea's official Facebook page.
By Heewon Kim