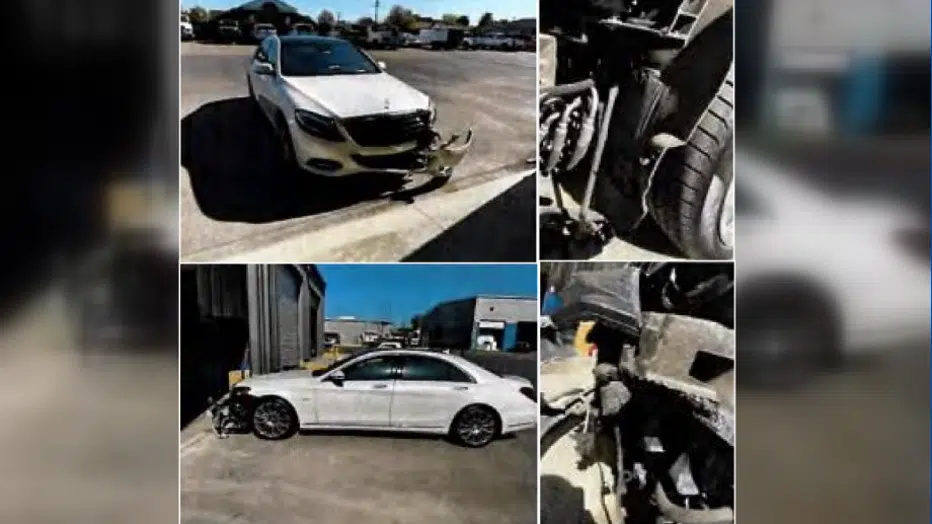 A Korean Oakland police sergeant smashed into a Mercedes-Benz with his patrol car, then ran away.
According to FOX2, Michael Chung, sergeant of the Oakland Police Department crashed into a Mercedes-Benz S600 with his patrol car (Chevrolet Tahoe) on March 25, 2021 in a parking lot. The front bumper of the Mercedes-Benz was severely damaged from the accident.
However, after looking around the car's damage for about five seconds, Chung just drove off. A fellow police officer, who was also his girlfriend, was also in the car at the time.
This incident went public when the insurance company of the Mercedes-Benz owner, Nick Perry, released documents claiming $13,911 for damage to the City of Oakland.
During the internal investigation, Chung claimed that "he had no recollection of the vehicle collision and was not aware it had happened at the time it occurred." His girlfriend also claimed likewise. Eventually, the internal affairs department concluded that it was a hit-and-run, but Chung's only disciplinary requirement was counseling and training. He was not fired.
His misconduct did not end here. Sergeant Chung fired his gun in an OPD elevator on April 16, 2022, but hid this from his supervisor for a week. He has been on leave since then.
BY KIM HYUNG-JAE [kim.ian@koreadaily.com]