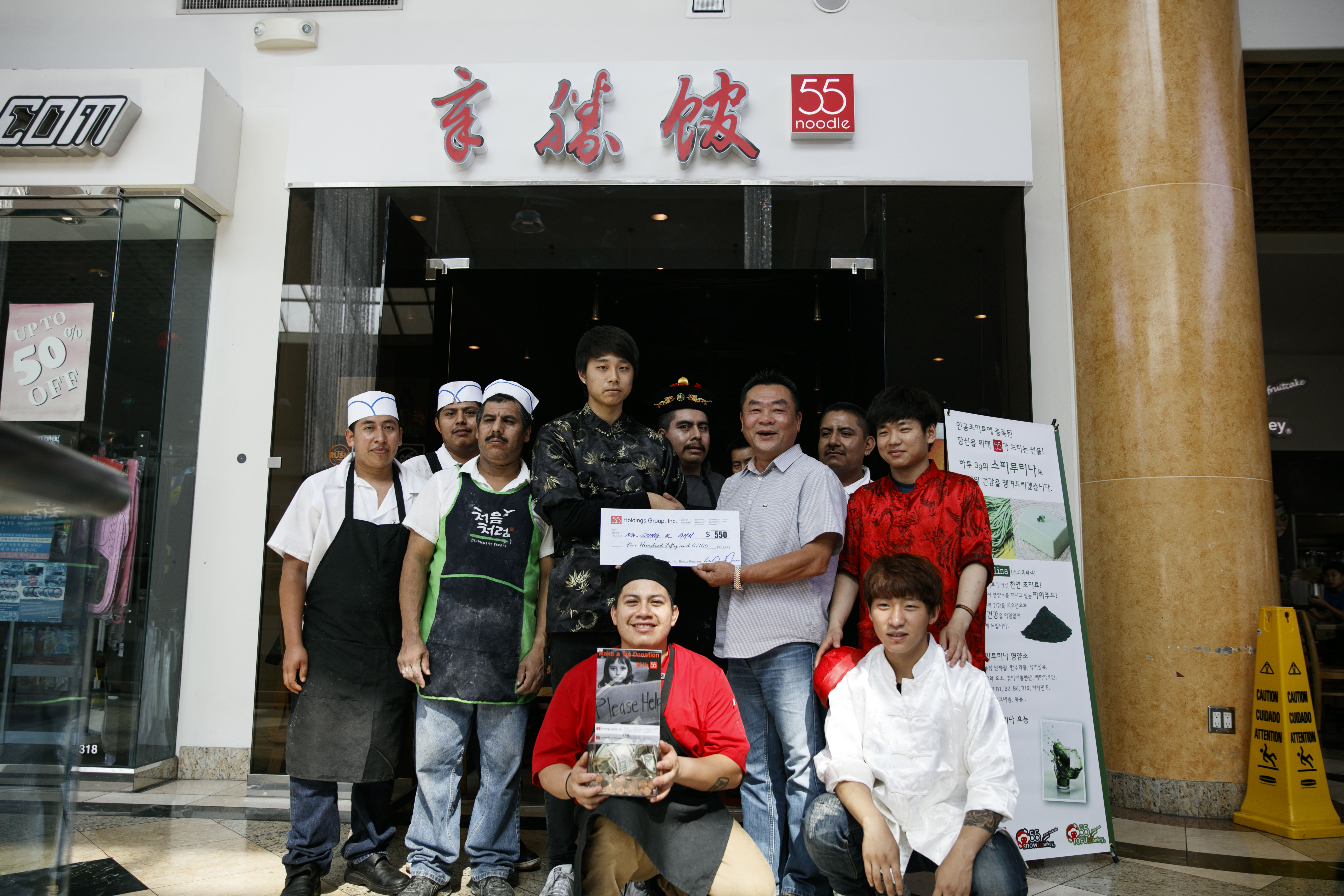 Employees, including part-timers, at 55 Noodle donated $1765.18 to support homeless people.
55 Noodle is a Korean-Chinese restaurant located in the food court of Galleria Mall on Olympic. Opened in May, 55 Noodle aim to serve healthy food to its customers – all dishes served here doesn't have sugar or artificial flavor and noodles are made with half amount of flour, which is supplemented with corn flour, bean flour, and spirulina.
The donation of $1765 is a sum of money employees earned from service tips and personal bonus. Every month, 55 Noodle select employee of the month and award with $550 of bonus. Sung-guk Ahn, who was selected for the employee of July, willingly donated his bonus.
The reason part-timers made an agreed decision to make the donation is because of Tony Park, owner of the restaurant. Park's been serving food for free to homeless or disabled customers, white lying that they're having an event to serve free food to every 55th customer. Witnessing his good deed, employees agreed to take action.
The amount of money they donated might not be the largest, but it surely is meaningful enough to feed many those who crave for a warm bowl of soup.
Original article written by Gu-hyun Jeong
Translated by Heewon Kim