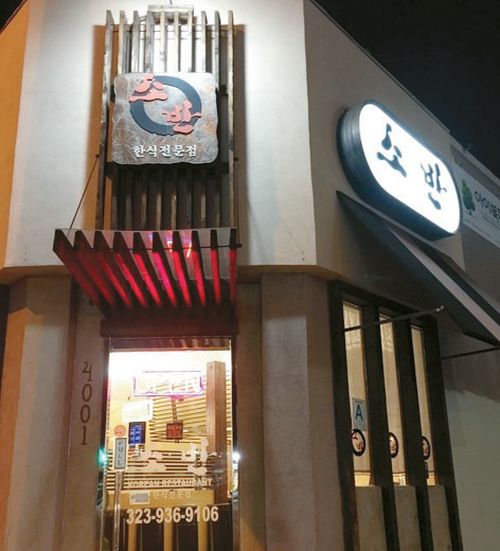 The LA Times' food critic Jonathan Gold has unveiled his list of this year's 101 Best Restaurants in Los Angeles area. Among the listed were included five Korean food restaurants.
The first Korean restaurant to be listed was Soban (4001 W. Olympic Blvd), ranked in 35th place. The restaurant is known for gejang and galbijjim, in addition to a wide variety of homestyle dishes. 13 side dishes offered for free as banchan make another great reason to visit Soban.
Among a number of Korean BBQ restaurants, Park's BBQ (955 S.Vermont Ave) made it on the list of Gold's 101. Ranging from pork belly to prime Wagyu beef, Park's BBQ has the whole variety of BBQ meats.
Baroo (5706 Santa Monica Blvd) in Santa Monica, is specialized in Korean dishes made of fermented ingredients. Among Baroo's menu of which comprise Korean classics with a modern twist, Gold chose Pineapple Kimchi Fried Rice as his favorite.
The food critic also named Sun Nong Dan (3470 W. 6th St) for its sullungtang. Galbijjim here is also worth a try, especially when you add cheese on the top to make the whole dish taste much richer.
Chef Roy Choi's Kogi was the fifth Korean restaurant to be found on the list. The beloved restaurant originated from a taco truck is specialized in Korean-Mexican fusion eats.
Original article by Hong Hee-jeong