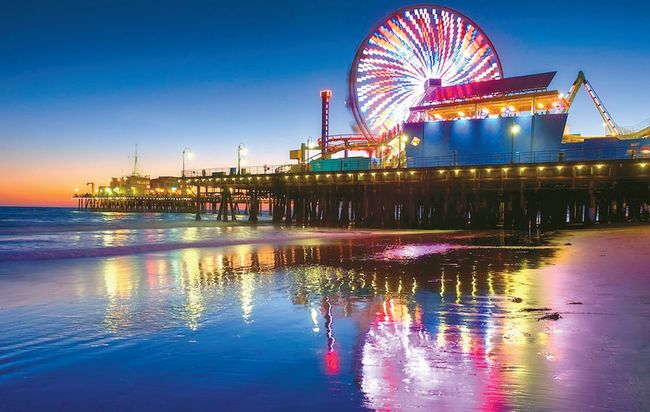 ◆San Pedro: Sailing Boat
In San Pedro, you can enjoy a large-scale sailing boat just like the one you saw in movies. Usually, the sailing boat is used for educating teenagers, on Valentine's Day, it will be a special spot for couples. Irving Johnson and Exy Johnson, which were constructed 100 years ago and have lengths of 110 feet, will be provided for couples to enjoy the beautiful sunset of Southern California. It will be available from Feb. 11th to 14th, from 4PM to 6PM. The price is $180 per couple, and the package includes dinner, dessert, and champagne.
▶Reservation:(310)833-6055 www.lamitopsail.org
▶Address:Berth 78, San Pedro
◆Marina Del Rey: Gondolas D' Amore
Enjoy the perfect moment on the gondola drinking wine and listening to Italian Serenade with your significant other. There will be a perfect view of Fisherman's Village and othe restaurant lights. Don't worry for the cold, there will be blankets and pillows provided. On the gondola, an ice bucket, glasses, cheese and bread, and salami will be provided. All you need is a bottle of wine. For dinner, you can either order or bring. For a couple, it is $140 for one-hour experience and $200 for two-hour experience. There will be a variety of other options available. You can also enjoy the gondola tour at other locations including Redondo Beach, Huntington Beach, Newport Beach, and Long Beach.
▶Reservation:(310)736-7301 www.gondolasdamore.com
▶Address:14045 Pana Way, Marina Del Rey
◆Santa Monica: Ferris Wheel
The Ferris Wheel at the Santa Monica Pier is a 9-story high ride. Also, unlike other rides that are covered with roofs, this one is widely opened up to the sky. It was first opened in 1996 and in 2006, it was mentioned as 'Best in America' according to 'Reader's Digest' magazine. They use 160,000 LED light bulbs to create a light show using computer. The price is $5 per person.
▶Address:380 Santa Monica Blvd, Pier Pl, Santa Monica
◆Downtown LA: Romantic Tango Show
At Union Statin (metro) in Downtown LA, there will be a romantic tango performance. On the 14th, you can enjoy the performance at Ticketing Hall from 8 PM to 10:30PM. There will also be a free dance lesson before the performance, so you can enjoy with your family. The show is for free.
▶Address:800 N. Alameda St, LA
◆Koreatown LA, Grier Musser Museum
Located at the east side of Koreatown LA, a small muserum called 'Grier Musser Museum' will have a special Valentine's day exhibition. The museum was built as a family house with 13 rooms, which reminds of 1898 Victorian Period's Queen Ann.
The exhibition will display objects and dolls that are related to the tradition of Valentine's Day. The special exhibition will be on the 12th from 1PM to 4PM. The price (drinks included) is $12 per person for adults, and $6 for children.
▶Reservation:(213)413-1814 www.griermussermuseum.org
▶Address:403 S. Bonnie Brae St, LA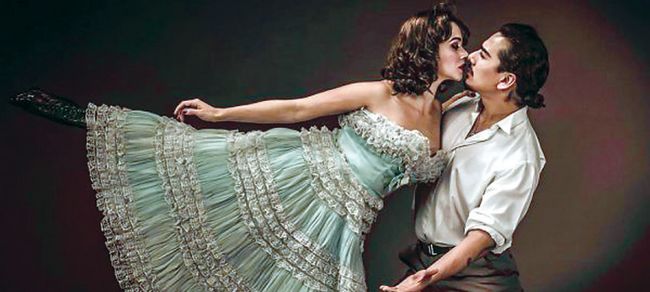 Original article available at http://www.koreadaily.com/news/read.asp?page=2&branch=NEWS&source=LA&category=&art_id=4993798
by Baek Jong-choon
Translated by Audrey Joung