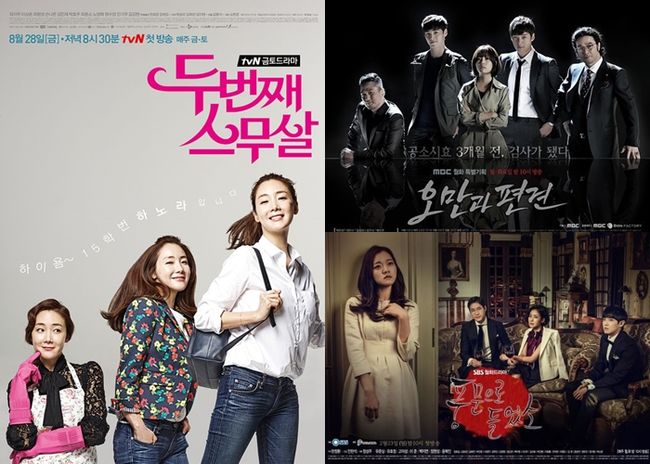 Last year has been a great year for Korean drama fans, as star scriptwriters like Kim Eun-sook, Kim Soo-hyun, Lee Kyung-hee, Seo Sook-hyang, Park Ji-eun, and Kang Eun-kyung made their comebacks with great works. This year, too, Park Kyung-soo of Punch is coming back with a new drama Whisper and other writers like Kim In-young, Park Hye-ryun, and Lee Hee-myung have finalized their comeback schedules. Much anticipated Kim Eun-hee of Signal has also announced that she is working on Kingdom (working title), which will be released through Netflix next year.
Meanwhile, there are also scriptwriters who have not announced their plans on new drama, but still much anticipated by drama fans – So Hyun-kyung, Lee Hyun-joo, and Jung Sung-joo
Writer of Brilliant Legacy, Prosecutor Princess, Seoyoung My Daughter, and Twenty Again, So Hyun-kyung is best known for longer series like Brilliant Legacy and Seoyoung My Daughter, both of which recorded viewer ratings over 40%.
After her success in shorter series Twenty Again, fans are eagerly waiting for her return – while there is a rumor that the writer is working on the series to air following current KBS weekend drama Father is Strange, nothing has been announced officially.
Scriptwriter of School 2013, Lee Hyun-joo, hasn't written another piece since 2014's Pride and Prejudice. As her realistic yet delicate depiction of human interaction is verified by Korean drama fans, many are waiting for her return. Details are not determined yet, but Lee is currently writing the script for a KBS drama.
Writer best known for sensational scenes in Secret Love Affair, Jung Sung-joo is having a break after Heard It Through the Grapevine in 2015. Jung is also readying a comeback, but details are not known yet.
Original article by Park Jin-young
Translated by Heewon Kim