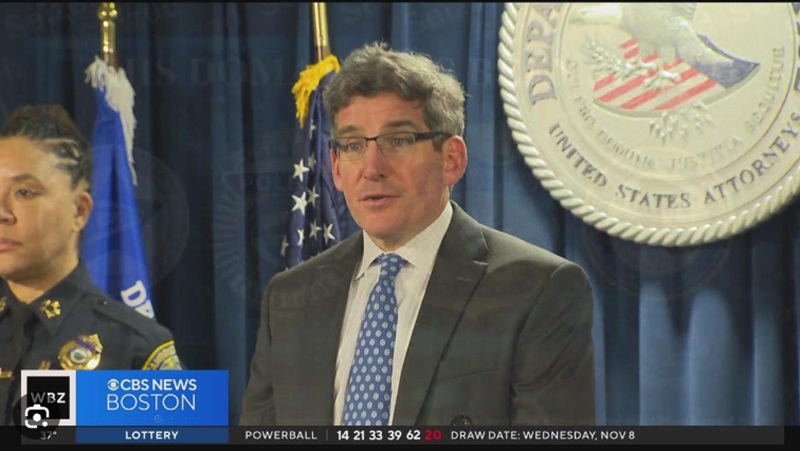 Three Korean Americans have been arrested for operating high-end brothels targeting professionals, including elected officials, doctors, professors, lawyers, and others, in upscale neighborhoods.
The U.S. Attorney's Office for the District of Massachusetts announced on November 8 the arrests of Han Lee (41), of Cambridge, Massachusetts; Junmyung Lee (30), of Dedham, Massachusetts; and James Lee (68), of Torrance, California, on charges related to enticement and coercion to travel for illegal sex trafficking.
According to the charging documents, beginning in July 2020, the accused sex traffickers utilized two websites — bostontopten10.com and browneyesgirlsva.blog — to recruit customers and solicit their personal information.
The websites, under the guise of advertising nude Asian models for professional photography at upscale studios, served as a front for prostitution. They listed the height, weight, and bust size of women available for appointments, and depicted nude and semi-nude photographs of them.
Allegedly, the websites described a verification process for potential sex buyers that included completing a form with their full names, email addresses, phone numbers, employers, and references, if available.
The accused traffickers directed verified customers to engage in sexual activities with Asian women in apartments they rented in affluent areas of Cambridge, Watertown, and Dedham, Massachusetts; and Fairfax and Tysons, Virginia.
They rented nine luxury apartment units, some of which they resided in, personally managing the sex trafficking. Their clientele ranged from professionals such as doctors, professors, lawyers, and accountants, to military officers and government contractors with access to classified information, to executives in large corporations such as pharmaceutical and high-tech companies.
Membership fees for the sex trafficking network were $119 per month for the first six months, followed by a reduced rate of $59 per month or $179 per year. Service rates varied between $350 and $600 per hour and were paid in cash.
The indictment details a sophisticated operation where clients were screened through a website and required to provide driver's license photos, birthdates, employment details, and credit card information.
Han Lee, also known as Hana, is accused of managing five apartments in the Cambridge area for sex trafficking purposes, transporting sex workers, and handling client management via the website. He entered the U.S. from South Korea on a visitor's visa in 2014 and lived as an undocumented immigrant before reportedly marrying a U.S. citizen in September 2019 and applying for a green card. His current citizenship status is unclear.
Junmyung Lee, who entered the U.S. on a student visa in January 2018, is alleged to have begun collaborating with Han Lee in June of the previous year, renting an apartment for the operation. He is said to have managed client reservations and communicated with the prostitutes, assisting them with luggage and groceries, and depositing the proceeds into banks.
Furthermore, James Lee is accused of aiding in renting two apartments in Massachusetts and Virginia, receiving a portion of the profits from the sex trafficking activities.
The FBI suspects that hundreds may have patronized the brothel network. At a press conference on November 8, Acting U.S. Attorney Joshua Levy stated, "The network's client list was extensive. Pick any profession. It's probably related to this case."
Han Lee and Junmyung Lee were arraigned on November 8. James Lee will be arraigned once transferred to Boston. If convicted, they each face up to 20 years in prison and a $250,000 fine.
BY NICOLE CHANG [chang.nicole@koreadaily.com]