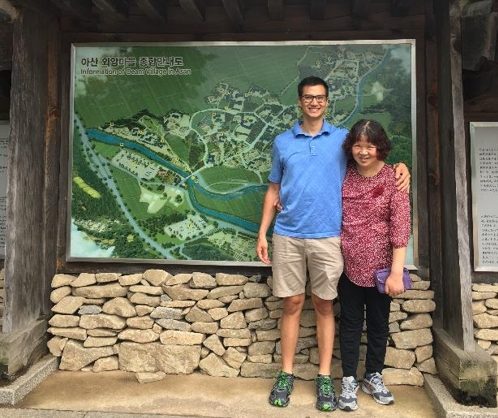 A 26-year-old American man reunited with his birth mother in Korea. The reunion was realized for the first time in 26 years since when he was three months old.
According to Seoul City and Seoul Global Center on July 19, Bryce Smith met his mother on July 9 and is now traveling Korea with her.
Smith's birth parents met each other in 1987 when his father was serving in US Forces in Korea. The couple gave birth to their second son in 1991, but Smith's mother, who only identified herself as her last name Jang, could not continue her life in the foreign land. Eventually, she had to leave her family and a 3-month-old son in the states and return to her homeland.
Raised in a single parent home, Smith majored in International Politics in college and went to a law school in Cape Town, South Africa, until he came back to the U.S. in 2014 due to a virus disease.
"I've heard about a research result which suggests that those who spent their childhood without a mother are more likely to have health issues," said Smith. "And I started to think that maybe my disease has something with losing my mother at an early age. So I decided to find her last November."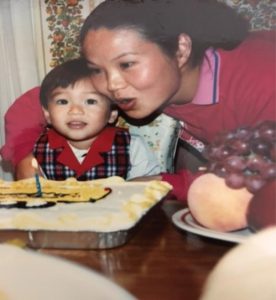 However, only things he knew about his mother was her name and birthdate. Smith went through hundreds of Facebook accounts under Jang's name, asked for help from various organizations, but the result was rather unsatisfactory.
When he emailed Seoul Global Center, however, he could finally find out Jang's resident registration number by submitting a copy of marriage certificate, which he used to locate Jang with help from a minister at a Korean American church.
Finally, on July 9, Smith reunited with Jang. The mother and son are now traveling Busan, Korea, and they plan to visit other parts of the country. Smith says that he will figure out a way to stay in Korea longer once he gets back to the U.S.
Opened in 2008, Seoul Global Center serves various needs for foreign residents in Seoul, offering services in 10 different languages including English, Japanese, Filipino, Taiwanese, and Mongolian.
Original article
Translated by Heewon Kim