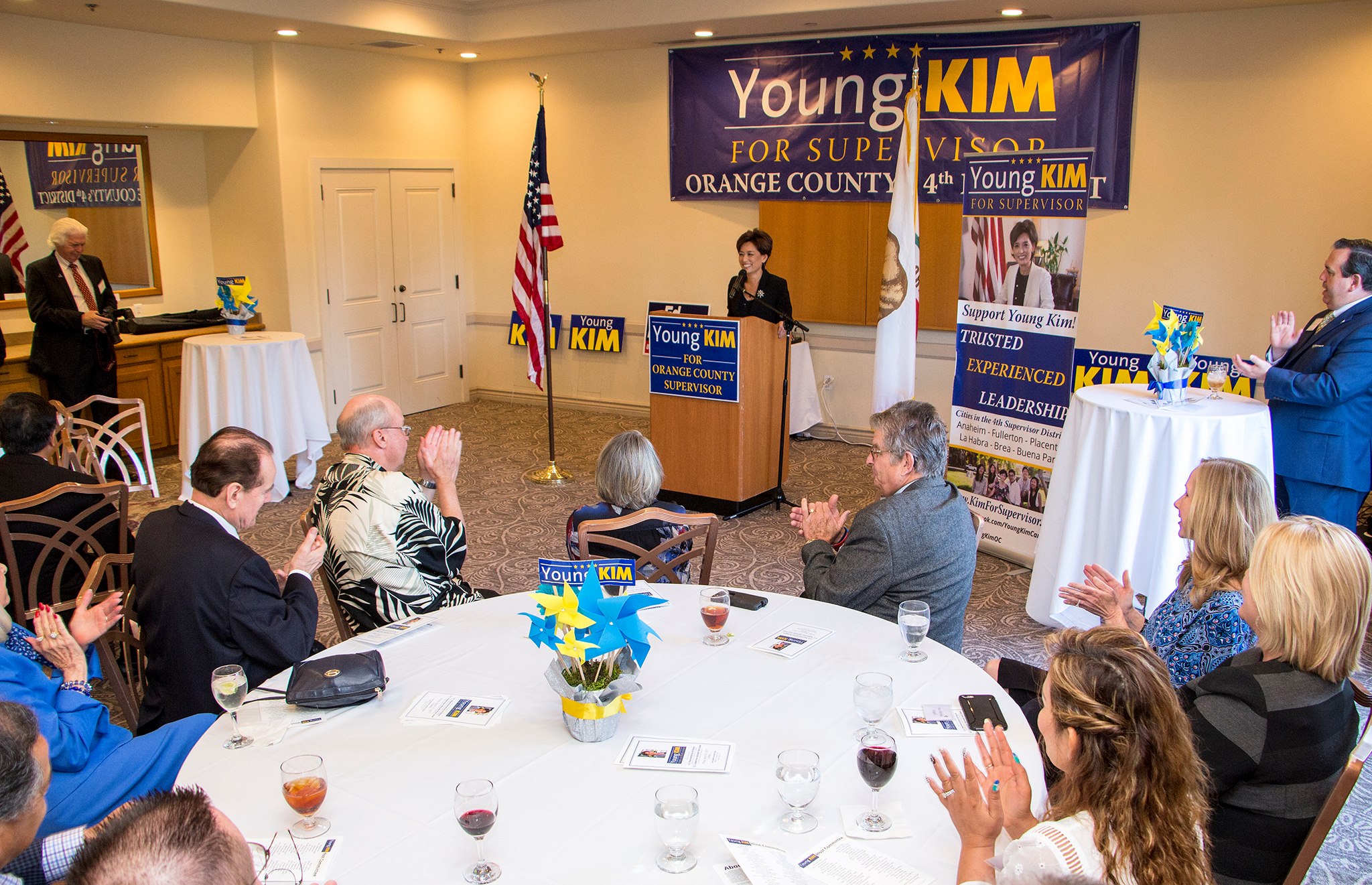 Former assemblywoman Young Kim, vying for Orange County's 4th Supervisorial District seat in 2018, has gotten off to a fresh start.
At Kim's first fundraising event on March 31 at Buena Park's Los Coyotes Country Club, she reportedly raised approximately $100,000 from various donors.
Congressman Ed Royce attended Kim's first fundraising event, alongside Orange County Board of Supervisors vice chair Michelle Steel, Councilman Fred Whitaker and other prominent public figures from both Orange County and Los Angeles.
"I understand what the needs of the local community here is as a big part of the 4th Supervisorial District is redundant with the area I oversaw as assemblywoman. I ask for a lot of support as I'll try to become a supervisor who can commit and volunteer to work for the people of the local community."
Impressed with the amount of the donation from the first fundraiser, Kim's camp plans to hold more fundraising events.
"I express my strongest support for Young Kim, who I think is the most ideal candidate for the supervisor role as she understands the Orange County region better than anybody else," said Royce.
Steel said: "It's not easy to work for the community as majority of California is democratic, but the supervisor role can provide the leadership that directly impact Orange County. I am confident that Kim is the ideal person to take that role as the supervisor."
Kim can be elected as the supervisor if she garners at least 50 percent of the vote in next year's primary election in June.
The 4th Supervisorial District includes Anaheim, parts of Buena Park, Fullerton, Brea, La Habra and Placentia. Its Asian-American population is now up to 17 percent.
Currently, former La Habra Mayor Tim Shaw and former Orange County Fire Captain Joe Kerr are competing against Kim. Fullerton Mayor Bruce Whitaker and Councilwoman Jennifer Fitzgerald are considering running for the seat as well.
By Nakhee Park