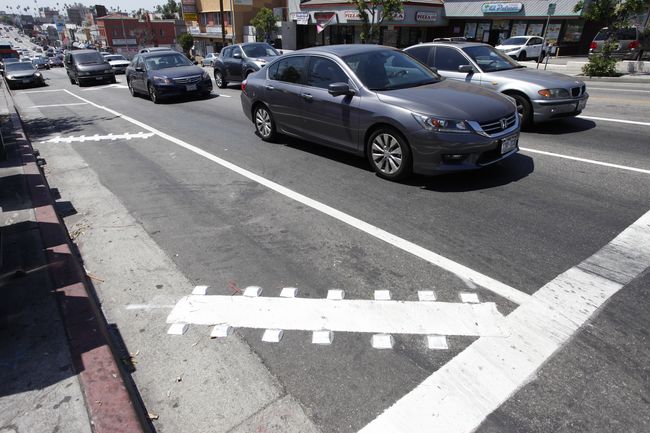 Some parts of Third Street within Los Angeles' Koreatown now have additional diagonal white lines. The city of L.A. added these lines as a part of its Vision Zero project. Their purpose is to expand the area that restricts the passage of vehicles in order to protect pedestrians at various intersections.
The L.A. Department of Transportation recently reported that Koreatown has the fourth highest rate of deaths and injuries from car accidents among pedestrians in the entire county.
The white diagonal lines can be found on Third and Vermont, an area deemed one of the 40 most accident-prone intersections in the city.
By Sangjin Kim