What must have been the busiest year world-wide is coming to an end. Bidding this year a goodbye and greeting the new year, how about we go to see the sunset and sunrise? Below is the list of places famous for presenting the best sunset/sunrise views. This year's last sunset in Los Angeles will be at 4:54 PM and next year's first sun will rise at 6:59 AM.
Sunset Views
Skyspace at the US Bank Tower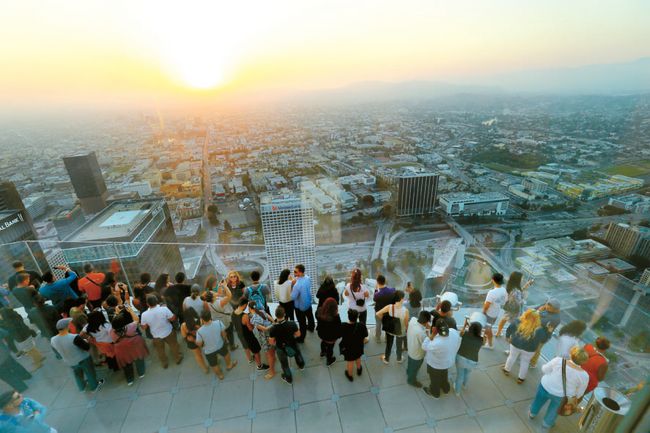 Sunset view looks even more special with the spectacular view of DTLA underneath your feet. Built as a 73-story-building in 1989, US Bank Tower has been one of the tallest skyscraper in Downtown Los Angeles.
After its remodeling in June, the building now has observation deck on the 70th floor, which offers panoramic, 360-degree views of Los Angeles. You can also ride the "skyslide," a transparent slide connecting 70th floor and 69th floor.
Address: 633 W. 5th St., LA
Of course, sun offers the best view when it's setting on the horizon. This tourist attraction is one of the best places in the city to find the stunning combination of sunset and the horizon.
Address: 200 Santa Monica Pier, Santa Monica
Sunrise Views
Griffith Observatory / Mt Hollywood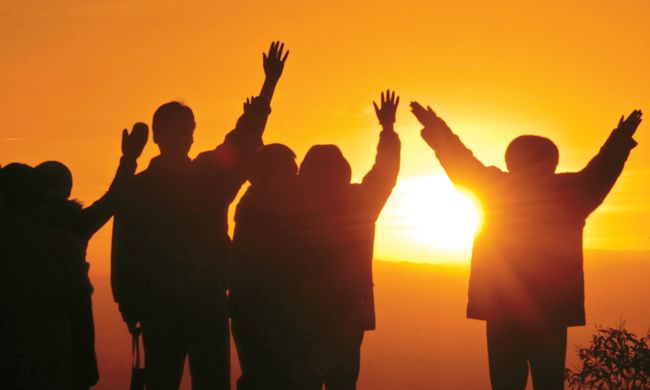 Another famous tourist attraction, Griffith Observatory, is many people's favorite spot for a sunrise view. On January 1, Koreans gather at the peak of MT Hollywood to celebrate the New Year's coming with a Pungmul performance.
Address :2800 E. Observatory Rd, LA
Kenneth Hahn State Recreation Area
Kenneth Hahn State Recreation Area is surrounded by spectacular views – DTLA, snow-covered Mt Baldy, panoramic view of San Gabriel Mountains, and Catalina Island. You will find a lake on the right side of the entrance and straight from there is the top of hill where you can best enjoy the sunrise view.
Address: 4100 S. La Cienega Blvd. Baldwin Hills
Original article by Baek Jong-chun
Translated by Heewon Kim