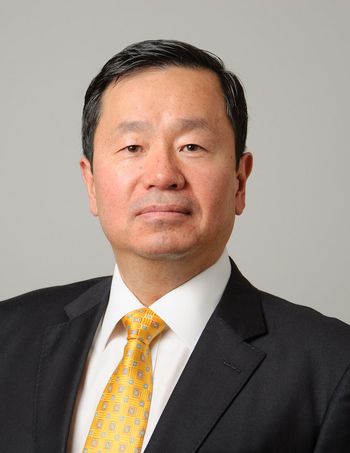 University of Missouri has selected a Korean-born educator to lead the storied institution's system, after former president Timothy M. Wolfe resigned last year amid protests against his allegedly racist remarks, according to multiple reports.
Mun Y. Choi, who has served as the provost at the University of Connecticut, has been appointed as the University of Missouri's new president, reported the Associated Press.
As University of Missouri's president, Choi's responsibility will be to oversee its four colleges that are attended by 77,000 students. The school is also well known among the public as the alma mater of star actor Brad Pitt.
The official announcement of Choi's appointment is expected to be made on Nov. 2, which would mark the first time the University of Missiouri will be led by an Asian president since the school was established in 1839.
Born South Korea, Choi attended the University of Illionois until 1987 for his bachelor's degree. He later earned his doctorate in mechanical and aerospace engineering from Princeton. Since then, he has worked as an engineering professor at the University of Illinois-Chicago from 1994 to 2000. In 2008, he was named as dean of engineering at the University of Connecticut before serving as the school's provost in 2012.
Student enrollment during Choi's years at the University of Illinois has reportedly doubled in comparison to the figure when he first started.
However, the Associated Press also mentioned that Choi will face big challenges at his new job.
The University of Missouri's administration came under a public scrutiny over the last year due to racism-related controversy. Affected heavily by the unrest in Ferguson, a nearby city from the campus, there was a case in which the players from the school's football team boycotted practice and games, citing racist activities on campus. As the beleaguered school administration was left helpless, the president submitted his resignation amid the controversy.
Choi also faces the school's $40 million debt as one of his main challenges.
By Koo Hyun Chung