The diet season officially has arrived. It is known that rather than simply eating only little amount of food, taking advantage of healthy food with low calories is more effective for a diet. Among a variety of grains, 'Job's tears' is a perfect diet food because of not only its low calories, but also the rich nutrients it contains.
First of all, Job's tears contains low sugar and high amounts of protein and fiber, so it is very effective for weight loss and constipation relief. Also, the amount of Vitamin E contained in Job's tears is about two times larger than that in brown rice, so it can help the eyes' health by preventing vision loss, relieving dry eye, delaying eye aging.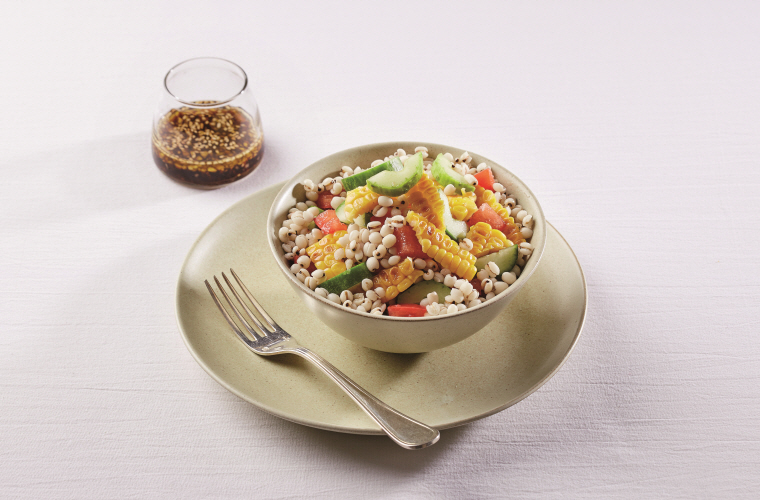 There are many ways to take Job's tears regularly. It can be mixed with vegetables to make salad. First, cut cucumbers and tomatoes in moderate sizes. Rinse a cup of Job's tears with running water 2 to 3 times, and boil it with enough amount of water in a pot. Prepare a half-cut corn and boil it with salt and sugar. Fry the corns with cooking oil over medium heat. Put all other ingredients on a dish and finish it with oriental dressings.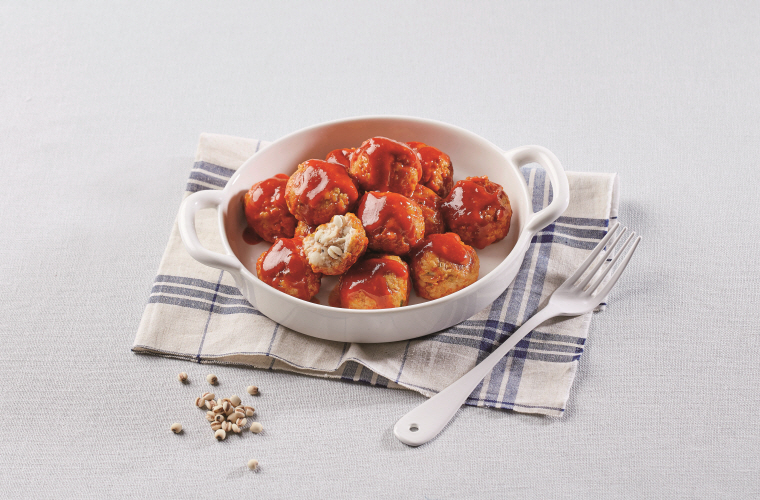 The recipe to make meatballs with Job's tears is also special. Again, prepare boiled Job's tears, and chop onions, carrots, and paprika into small pieces. Put a sheet of kitchen towel under ground pork to remove blood. Make a dough with bread crumbs (wet with milk), salt, pepper, Job's tears, vegetables, and pork. And then, make them into small round meatball shapes. Cook the meatballs on a frying pan with regularly putting cooking oil. Finally, boil it down with Korean red pepper paste, ketchup, water, soy sauce, and oligosaccharide.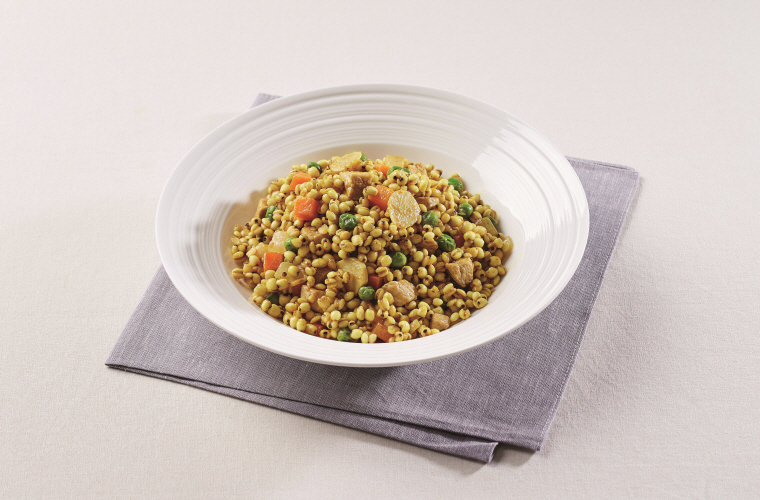 Next is Job's tears fried rice. Chop garlic into flat shapes, and dice onions and carrots. Chop pork in large shapes. Rinse Job's tears, drain it, and fry with olive oil, garlic, and onions on a pan until golden. Then, fry with pork, carrots, and season with salt and pepper. Boil the Job's tears with water and boil it. Once the water diminishes, put curry power and peas, mix it and cook until Job's tears is completely cooked.
Original article available at http://www.koreadaily.com/news/read.asp?art_id=4401823
Translated by Audrey Joung