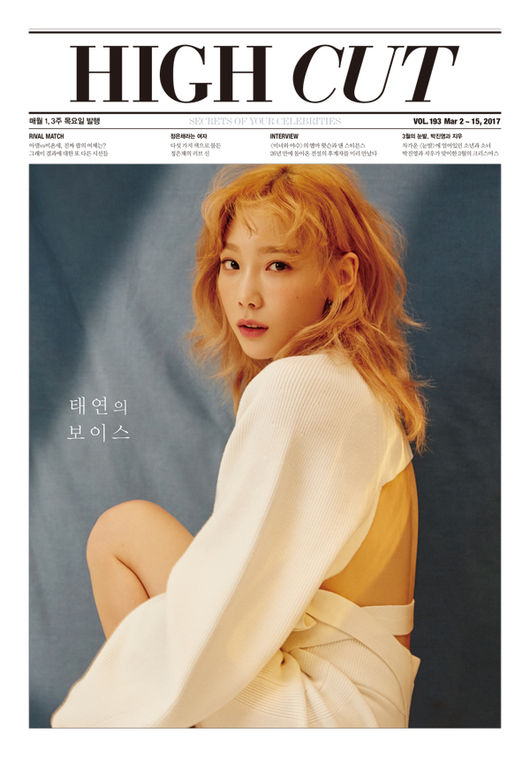 Girls' Generation's Taeyeon showed off her unique refreshing look through a photo shoot with style magazine 'High Cut'. In the photos, Taeyeon is wearing white knit top, white skirt suit, and splendid spangles skirt. She wore simple sneakers with a variety of looks to show a friendly and active look.
During the interview after the photo shoot, Taeyeon talked about her first official single album 'My Voice', which was released on February 28th. Taeyeon said, "As there are many songs in the album, I could try various things. Also, because it is my first official single album, I did much more recording than before. I think it took about three days to record each song. There is no single song that I did not put effort into."
She also continued and said, "Before, I always felt something was lacking after recording, but I was really satisfied this time especially recording the song I received from Nell's Kim Jong-wan. Not that I was good at recording, but I was just happy that he said okay although I sang his song in my own style. He has been my favorite musician since when I was training. It was such an honor".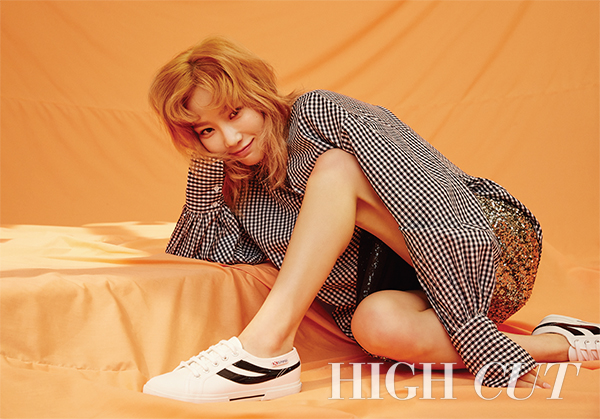 About other members of Girls' Generation, Taeyeon said, "Members give me feedback even at 4AM although they are busy. About the teasers that were released, members told me not to be shy and play more 'pretty'".
Taeyeon said, "This album is fully recorded by my voice, even including the chorus. I hope you relax and listen to my songs, because there will be more and more albums coming".
Original article available at http://www.koreadaily.com/news/read.asp?art_id=5050706
Translated by Audrey Joung