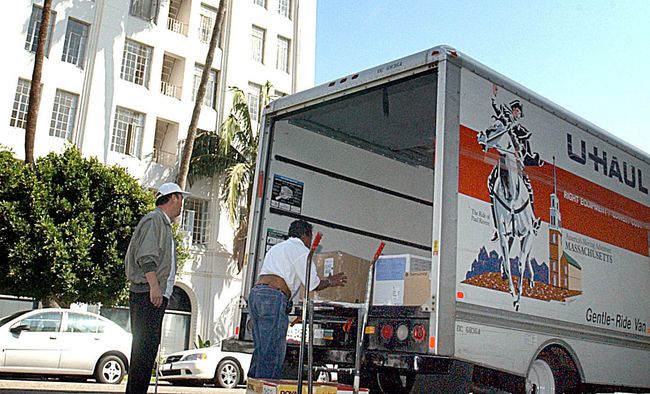 As cost of living in Los Angeles Koreatown, Southern California's densest neighborhood, continues to rise, a legion of Korean-Americans are rapidly migrating to the peripheral areas around the city for more affordable access to quality housing.
In a recent Apartment List report, an average monthly rent for a two-bedroom apartment in Mid-Wilshire, the central part of Koreatown, was rated at $2,400 one-bedroom. The rent has taken a significant hike over the last few years as real estate prices are jumping up.
"There has definitely been a trend in recent years," said William Jung, the president of Koreatown-based Number One Moving. "Five to six years ago, the ratio of our clients were seven to three in favor of those who were moving into Koreatown. Now, that ratio has reversed."
Jung added, "Most people I've spoken to who are moving out of Koreatown say that they chose to relocate because their rent has gotten too expensive."
In fact, most of L.A.'s relatively affordable apartments have been raising rent prices at a loftier rate than higher quality housing available in the city.
Across Koreatown, mainly represented by five zip codes (90004, 90005, 90006, 90010 and 90020), average monthly rent rose by 27.5 percent in just a year. That is a daunting trend for many residents in those areas, whose average annual household income is $34,863, which presumably means that their monthly earnings before tax is below $3,000, according to real estate database Point 2 Homes.
"Most of our Korean-American clients have been relocating to areas where rent is cheaper compared to L.A.," said 365 Moving Fast president Joseph Lee. "Their preferred destinations have varied, from Gardena to Anaheim to Hacienda."
Interestingly enough, Koreatown apartments are still highly in demand despite the continued exodus of Korean-Americans as the residents who are moving out are being quickly replaced by people of other ethnicities who prefer to pay what they have been asked to live in the bustling location at the heart of L.A. for the convenience.
"Cheaper and older apartments are being redeveloped in Koreatown," said a real estate agent, who wished to remain anonymous. "While the previous Korean residents would rather avoid the rising rent to move elsewhere, those who can afford such a price are replacing them."
By Soo Yeon Oh