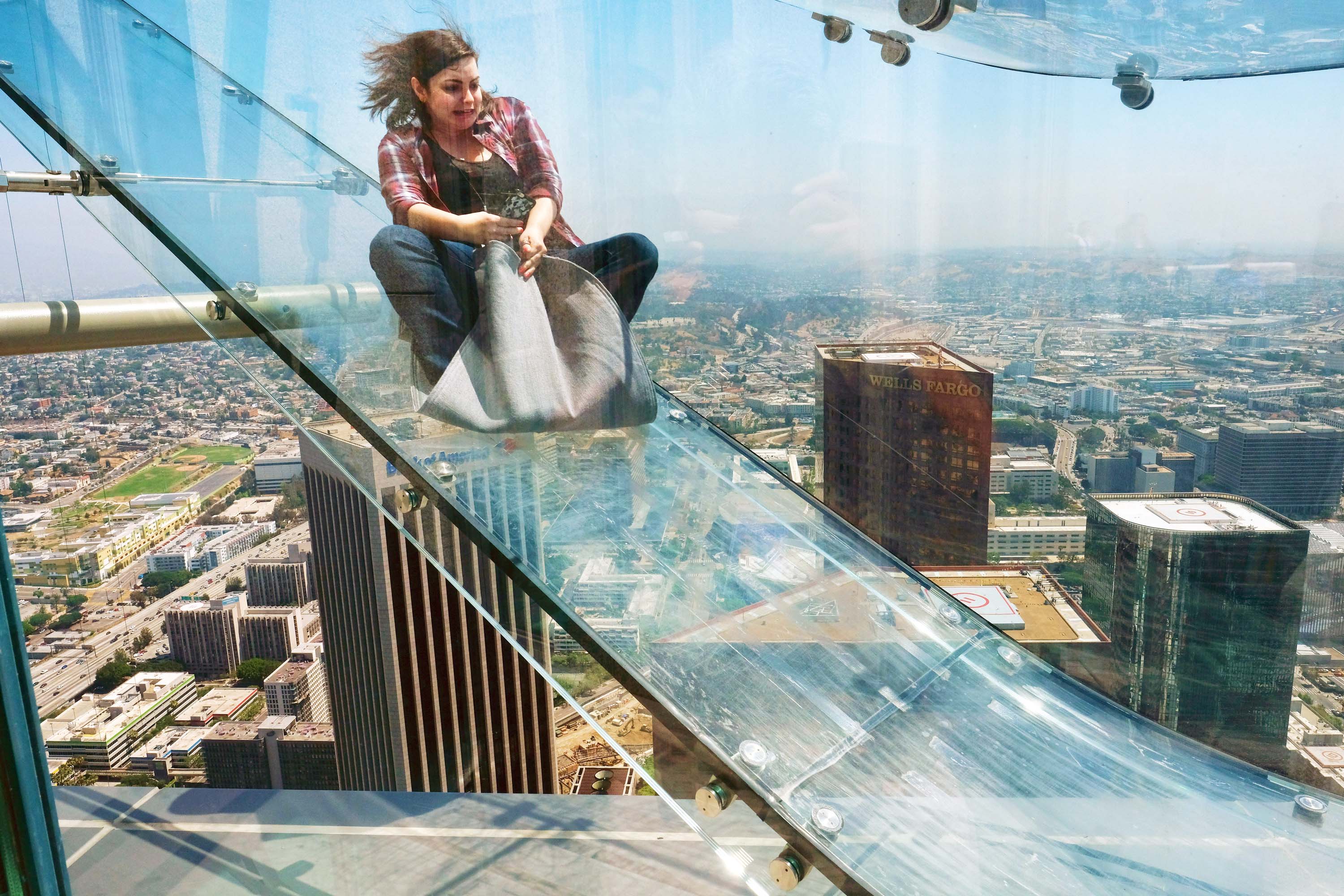 On the top of Downtown LA's tallest building, U.S. Bank Tower, a slide made out of glass will start receiving riders from tomorrow (25th).
'Skyslide' is installed at the 70th floor of the building and it is a glass slide, which means riders can see below through the glass during their ride for 5 seconds. It's development company OUE said, "From the slide, you can enjoy the view of all the way from San Fernando Valley to Catalina Island. "
The daily admission fee is $25 and $8 extra if you want to ride Skyslide.
Below is a clip from Jimmy Kimmel Live TV Show, and it vividly shows what Skyslide experience is like.
Original article available at http://www.koreadaily.com/news/read.asp?art_id=4379787
Translated by Audrey Joung