Let's start with the good ole chanting… "I scream, you scream, we all scream for ICE CREAM!" Especially when it's insanely hot like this week in LA, you really want to scream for an ice cream. Fortunately for our fellow Angelenos, there are various and delectable options available in LA when it comes to ice cream – scoops, soft serves, and even sandwiched ones! Without further ado, below is the list of ice cream shops you need to visit this summer, if you haven't already.

1. Magpies Softserve
Feeling dissatisfied about lacking options for soft serves compared to hundreds and thousands of flavors out there for scoops? Magpies Softserve is with you! With 13 flavors and 17 toppings, you can create countless variations that surely go beyond what you can expect from traditional vanilla and chocolate.
Magpies Softserve actually is having its grand opening ceremony today by handing out free ice creams, so if you're reading this and it's still June 23rd before 9 pm, run to Magpies and treat yourself with their top-notch soft serve!
2660 Griffith Park Blvd. Silver Lake, CA 90039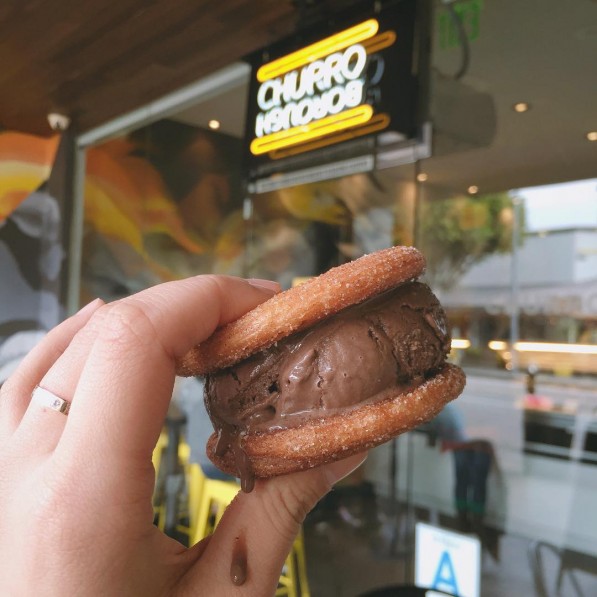 2. Churro Borough
At this Los Feliz ice cream shop, small batches of ice creams are made fresh daily and served between two curled mini churros. Choose your favorite from the variety of ice cream flavors. They will sandwich it between freshly fried churro disks. Ice cream starts melting upon receiving, but don't worry. You will finish it far before it melts away.
Spanish Latte, Spicy Hot Chocolate, and Blackberry Cheesecake flavors were uniquely tasteful, but you will find that it's impossible to go wrong with any flavor when it is sandwiched between warm, crispy churros.
1726 N Vermont Ave. Los Angeles, CA 90027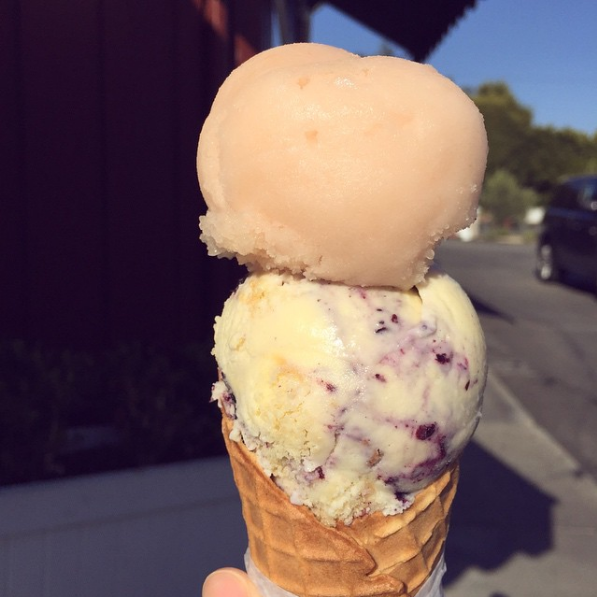 3. Sweet Rose Creamery
Small batches of ice creams are hand-crafted daily in its Santa Monica location to be delivered to multiple locations across Los Angeles, including Brentwood, Mid City, Pacific Palisades, and Studio City. Sweet Rose uses the best ingredients to create seasonally inspired ice creams – organic milk and cream from Clover Farms, organic eggs from Chino Valley Ranchers, fresh fruit and nuts from Santa Monica Farmers' Market and more. Toppings are also made fresh daily to add more flavor on your ice cream.
826 Pico Blvd. Santa Monica, CA 90405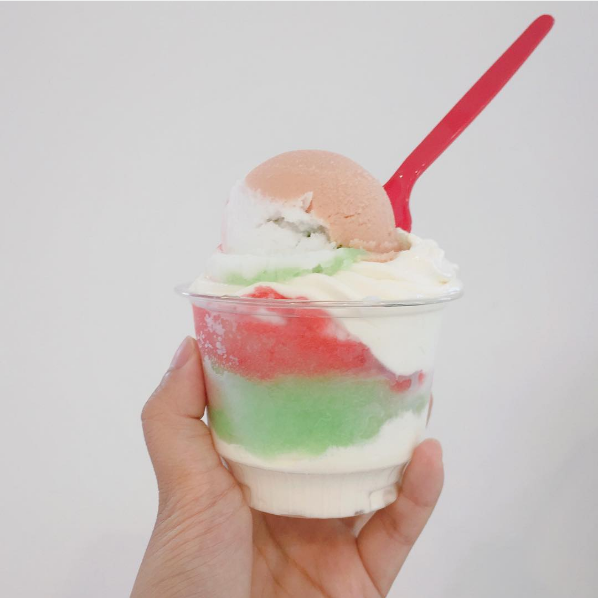 4. Meli's Italian Ice
This colorful, Instagram-friendly ice cream tastes as good as it looks: frozen custard and your choice among multiple flavors of traditional Italian ice made with all natural fruit and fruit bases are layered to make the "Radio Ball." Prepare your spoons to try the colorful layers of ice cream.
4059 W 3rd St. Los Angeles, CA 90020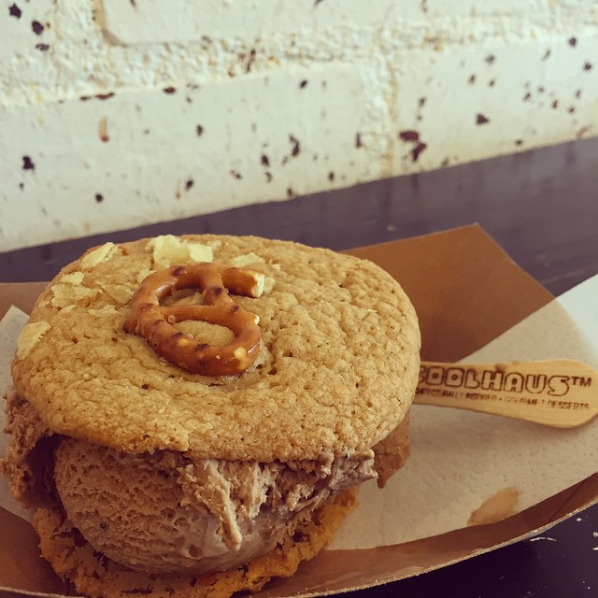 5. The Coolhaus Shop
Did you know that the magic of sweet-and-savory works on ice creams too? Fried Chicken and Waffle doesn't sound quite like a desirable ice cream flavor, but just try it. This brown butter maple ice cream with maple candied chicken skins and carmelized waffle pieces won't disappoint you. Other creative flavors include Fast Food (Salted Tahitian Vanilla bean ice cream, chocolate malt balls, and french fry crisps), Peking Duck (Peking duck skin and fortune cookie crumble in a Chinese five spice ice cream with plum sauce swirl), and more! Try them sandwiched between equally "creatively delicious" cookies.
8588 Washington Blvd. Culver City, CA 90232
6. Sprinkles Ice Cream
Scooped into crisp red velvet waffle cones, sandwiched between thick and rich cookies, pressed between fluffy cupcake tops or piled high into sundaes loaded with house made sauces and toppings, Sprinkles Ice Cream offers every possible variation to serve your ice cream the right way.
9631 S Santa Monica Blvd. Beverly Hills, CA 90210
7. Salt & Straw
All the way from Portland to Larchmont Village, Salt & Straw made its way to fit right into the competitive ice cream scene of Los Angeles. Classic flavors served in LA include Avocado & Strawberry Sherbet, Stumptown Coffee & Compartes Love Nuts, and Honey Lavender, while seasonal flavors go little more crazy like Dill Pickle and Fish Sauce Caramel with Palm Sugar.
240 N. Larchmont Blvd. Los Angeles, CA 90004
By Heewon Kim