Do you like tteokbokki, the sweet and spicy snack food made with chewy rice cake pieces and fish cake? Although the sauce's spiciness and rice cake's chewy texture can taste somewhat unfamiliar to Korean food newbies, tteokbokki has a high potential to be ranked as one of your favorite Korean dishes once you get used to them.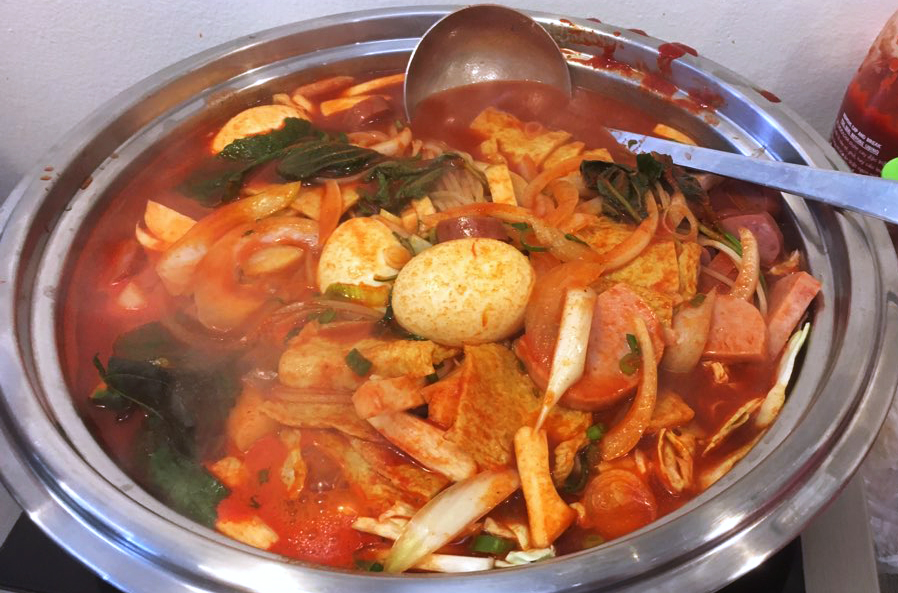 To those who are already fond of tteokbokki, there is a heaven in Koreatown – an all-you-can-eat tteokbokki restaurant, Red Cape. While Koreatown is already known for its all-you-can-eat Korean barbecue places located every other block, this newly opened restaurant brings a whole new type of all-you-can-eat.
At Red Cape, you can create your own tteokbokki using different kinds of rice cakes, vegetables, fish cakes, sauces, and toppings available at the buffet-style bar. On the table-top stove placed on each table, you can cook customized tteokbokki to your taste.
If your taste buds can't stand the spiciness of regular tteokbokki, this place can be an ideal place to enjoy the dish, as you can moderate the spicy level or even make a cream sauce tteokbokki. If you're a binge eater, well, what are you waiting for?

Red Cape
3450 West 6th St Los Angeles, CA 90010
By Heewon Kim