After having a fun night out at Pot Lobby Bar, Lock & Key, or another K-town favorite of yours, you must be hungry. To perfect your nightlife experience in K-town, you need proper closure: late night food.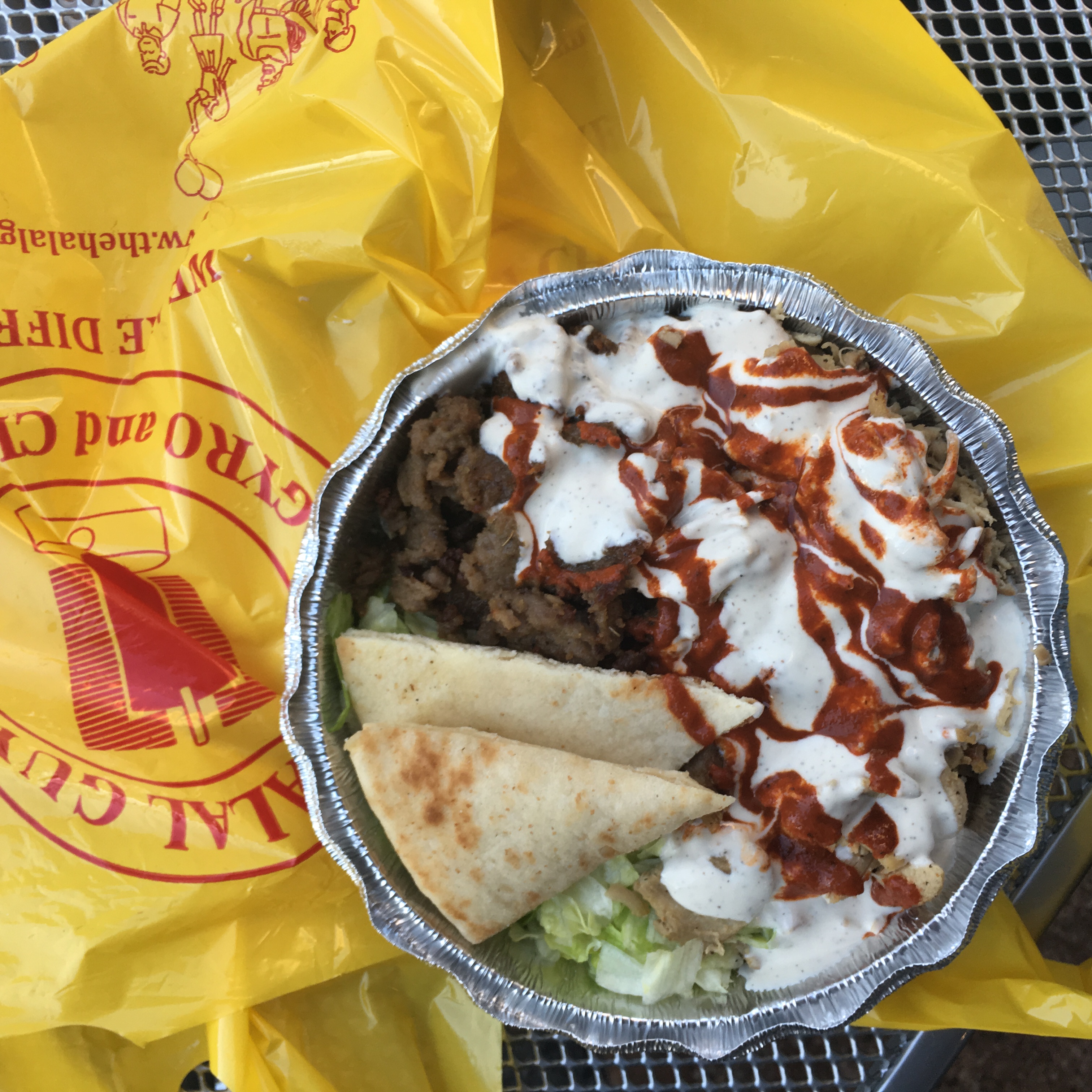 The Halal Guys (Closes at 4 AM)
Opened last month, Halal Guys, located in the heart of Los Angeles, is already many Angelenos' favorite place to visit to fulfill their late night cravings. An extension of New York City's famous food cart, Halal Guys is the place where you can grab a platter of chicken and gyro over rice, covered with the widely renowned white sauce.
Location: 3432 Wilshire Blvd, Los Angeles, CA 90010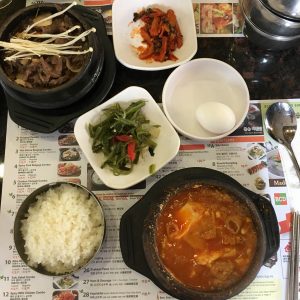 BCD Tofu House (Open 24 hours)
If you want to have a boiling stone pot of soon tofu to prepare your stomach for tomorrow's hangover, BCD Tofu is definitely the place to go. Placed on the very walkable street in K-town, BCD Tofu serves hot soon tofu 24/7, along with other Korean dishes such as kalbi and bulgogi. Both Wilshire and Western locations are open 24 hours, so choose the closest one to where you are.
Location: 3575 Wilshire Blvd, Los Angeles, CA 90010
Myung Dong Kyoja (Closes at 12 AM; 3AM on Friday)
Myung Dong Kyoja on Wilshire is an L.A. outpost of Myung Dong Kyoja in Seoul, which is famous for its long line outside and busy yet well-organized operation inside. Compared to other late night restaurants in Koreatown, Myung Dong Kyoja has a short menu that is focused on kal gook soo. Their version of kal gook soo replicates the taste of the original one from Seoul exactly: chewy noodles in hot chicken broth topped with minced beef and some sliced vegetables.
Location: 3630 Wilshire Blvd, Los Angeles, CA 90010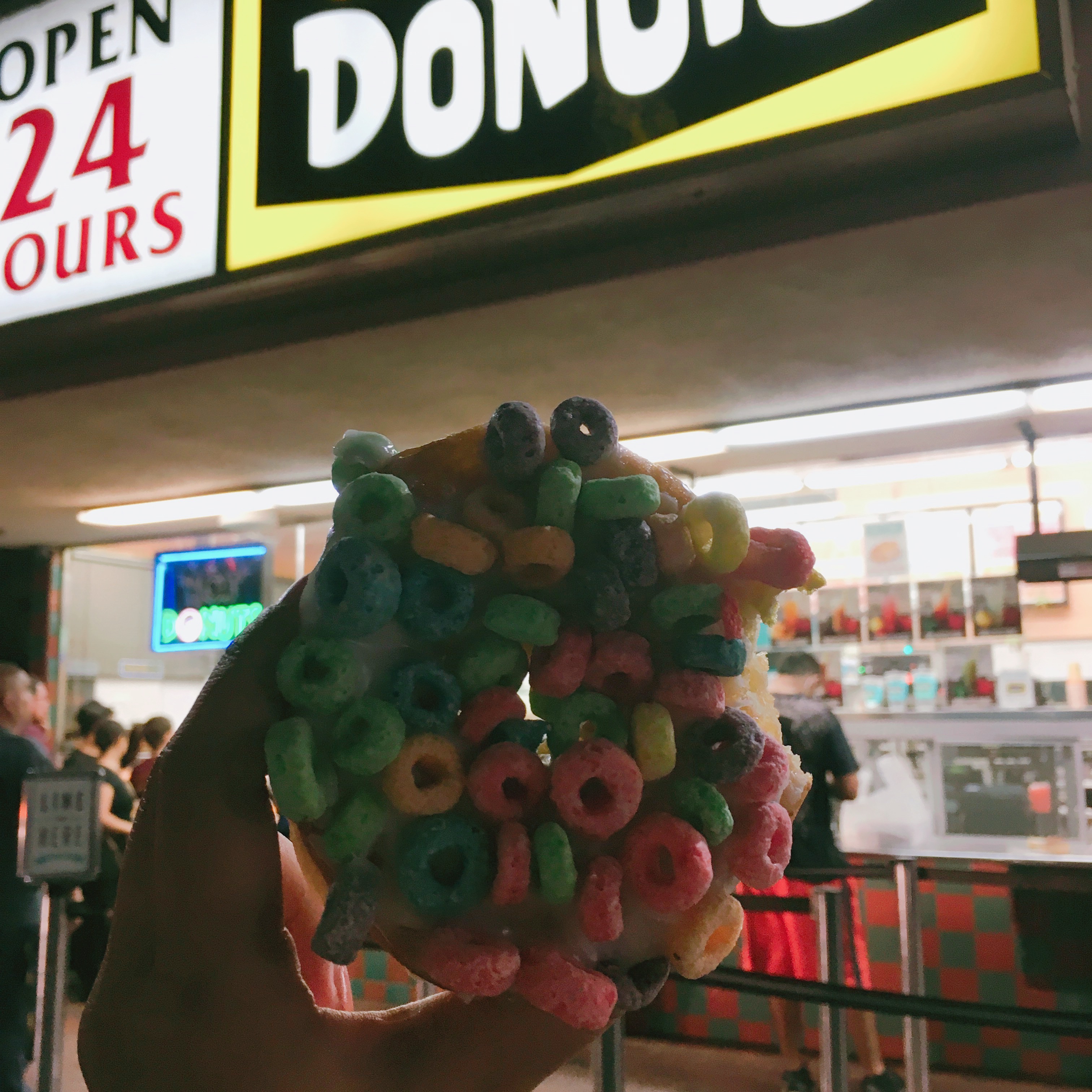 California Donuts (Open 24 hours)
If you're a type of person whose sweet tooth goes wild after some intake of alcohol, stop by at California Donuts and grab one or two (or a dozen) donuts before going home. No matter how late or early you visit, this 24-hour donut shop will be there greeting you with a variety of fried dough that's both colorful and tasteful. Expect a line whenever you go, but don't frown at it – the line in front of California Donuts is just proof of the quality of their donuts. If you're coming from Lock & Key or Go Pocha, I suggest you take a walk to this place because parking is tricky here, not to mention that DUI is to be avoided at all times.
Location: 3540 W 3rd St, Los Angeles, CA 90020
By Heewon Kim