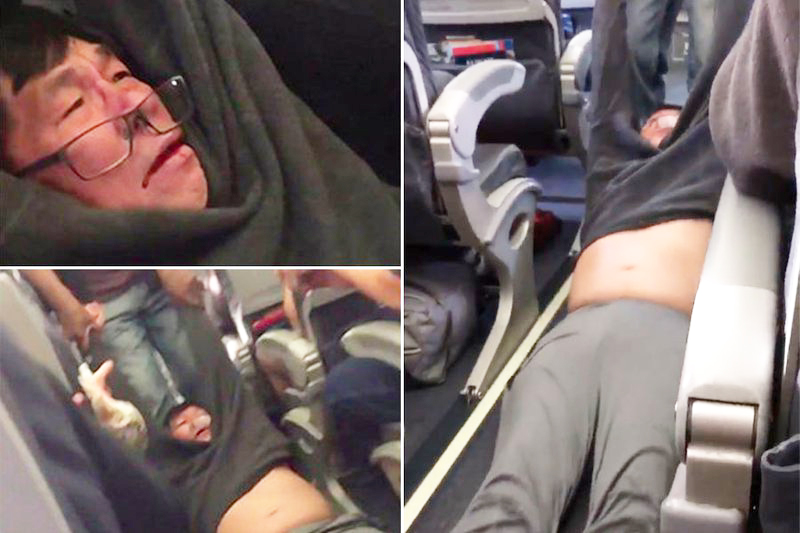 United Airlines is being criticized for their nonsense action of dragging a passenger out of the plane due to an overbooking issue.
This incident happened on the 9th in United Flight 3411 that was bound to Kentucky Louisville from Chicago O'Hare International Airport. An Asian man was dragged out of this plane by airport police officers.
According to a video posted online by another passenger of the flight, an airport police officer was talking to a passenger in the window seat until the officer started to drag the passenger out of his seat. The passenger screamed and struggled to stay in his seat.
The officer dragged the passenger by his hands, and the passenger was dragged on the floor with his belly showing. A witness mentioned, "He hit his mouth on an armrest while being dragged out, bleeding a lot."
This all happened while trying to resolve an overbooking issue. A passenger on this plane, Tyler Bridges, said, "The airline first offered to give $400 to passengers who volunteer to get off the plane, but because no one took the offer, the airline then increased the offer to $800 and a hotel voucher." Still no one volunteered, so the airline randomly chose four passengers to leave the plane. Three unwillingly agreed to get off, but one denied.
According to AP News, a witness stated, "The passenger said he couldn't leave because he had to see a patient the next morning." The passenger somehow managed to come back on the plane within a few minutes, but he was once again pulled off the plane by police officers. The plane took off three hours later than the original departure time.
Original article available on http://www.koreadaily.com/news/read.asp?art_id=5164848
By Ji-yoon Kim
Translated by Ellen Kim