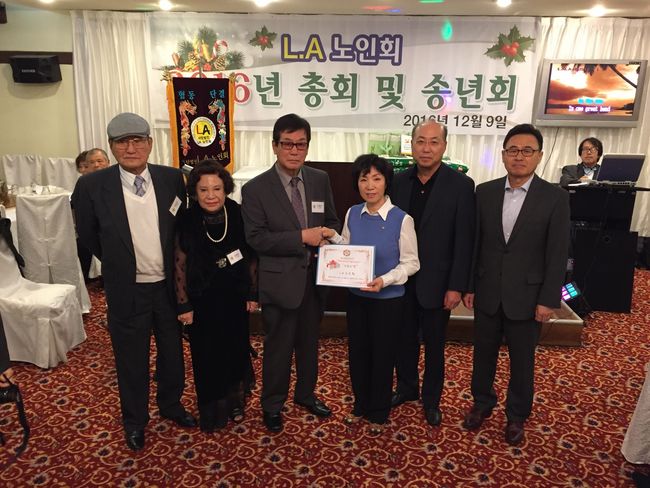 The Overseas Korean Traders Association of L.A. (OKTA LA) held an event on Dec. 9 to hand deliver 100 bags of rice to the LA Senior Citizen Society.
The OKTA LA has been accepting rice to donate to the underprivileged senior citizens instead of the traditional flowers it used to collect from various members of the community to decorate the organization's annual year-end parties.
OKTA LA chairwoman Jung-sook Lim (right in the center) is handing over the certificate of rice donation to LA Senior Citizen Society chairman Hyung-ho Kim.