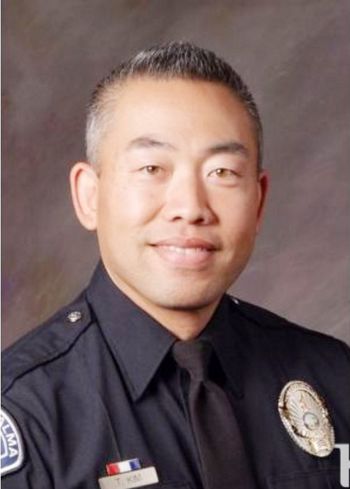 La Palma Police Department's first Korean-American police officer Terry Kim is now the chief representing the city, announced La Palma city manager Laurie Murray.
Murray announced Tuesday that Terry was promoted as the La Palma's police chief.
Kim becomes Orange County's first Korean-American police chief after he became the first among people of his ethnicity to work as La Palma's officer.
The official unveiling of Kim in his new position will be held next month, although he is set to start his duties immediately. Since former captain Eric Nunes relocated to the Los Alamitos Police Department, Kim's new position has been filled in on an interim basis.
"I will work for everyone in Orange County," Kim said in an interview with the Korea Daily. "But Korean-American residents here will always be in my thoughts."
Born in Seoul, South Korea, Kim's family immigrated to the United States when he was just four. After graduating from Magnolia High School and Long Beach State University in Southern California, he joined the La Palma Police Department in 1995.
Kim served as a patrol, traffic, SWAT and tragedy response officer before earning promotion as a sergeant in 2014.
As a sergeant, Kim developed various programs to serve the Korean-American community, including a course for officers to learn Korean within the department.
"I will put forth my best effort to prevent crimes as well as developing programs to help the community," Kim said. "Our county has had financial difficulties for two to three years now, but the crime rate has been relatively low. I expect the increase of sales rate that starts next year will help us in that regard."
La Palma's population is estimated at 15,568, according to the 2010 census. Asian-Americans take up about 48 percent of the county's entire population. The Korean-American population is approximately 2,500.
"Police officer is a job that requires risks, but there is also a big reward," Kim said. "I'd like to encourage young people who values serving for the community to give it a try."
By Sang Hwan Lim