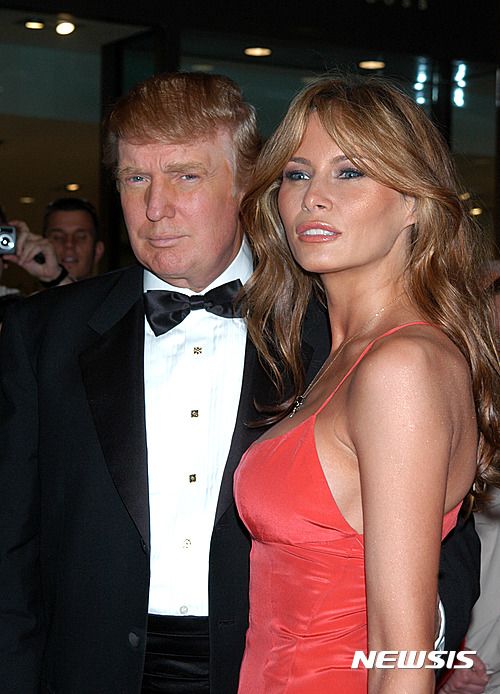 Donald Trump's wife Melania trump sued UK newspaper Daily Mail and a US blogger for claiming that she previously worked as a sex worker. The litigation value is $150 million.
According to foreign press including BBC, both Daily Mail and US blogger Webster G. Tarpley have withdrawn their reports.
Daily Mail quoted Suzy, a magazine from Melania's native country Slovenia, and reported that Melania's previous model agency in New York also used to be an escort agency for the wealthy class customers.
Daily Mail estimated that during the 1990's in New York before Melania Trump first met Donald Trump, Melania could have been involved in the escort activity as a part-time job.
The term 'escort' refers to sex workers, who give sexual services to customers that made phone reservations to get the services.
Daily Mail also quoted Slovenian journalist Bojan Pozar and claimed that Melania had been taken nude pictures in 1995 in New York, and that she met Donald Trump in that year. It is widely known that Donald Trump and Melania Trump first met in 1998.
In terms of the claims, Trump's lawyer Charles Harder said that they were "outright lying". Harder criticized that certain reports of the accused media not only are 100% lies, but also have defamed Melania's personal and professional reputation.
He then explained that Melania had moved to the United States in 1996.
Meanwhile, the accused blogger Tarpley claimed that Melania is in fear of some of the wealthy customers revealing her obscene past.
On September 1st, Daily Mail argued they never mentioned Melania Trump worked as a sex worker, but at the same time they deleted the report.
Original document available at http://www.koreadaily.com/news/read.asp?art_id=4569886
Translated by Audrey Joung