Yesterday, global color authority, the Pantone Color Institute, unveiled the Color of the Year for 2017. According to Pantone, "Pantone 15-0343," or, "Greenery," which is a yellow-green shade that "evokes the first days of spring," is going to lead upcoming year's color trend.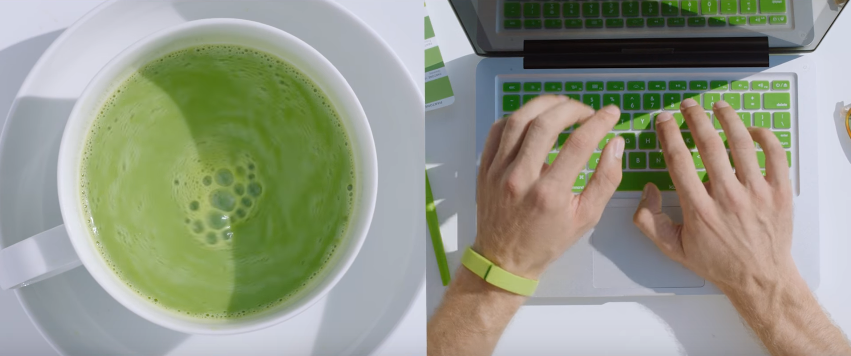 What Greenery reminds me of is not – as Pantone suggests – nature or hope, but MATCHA. I'm not sure if I will wear the color more next year, but one thing I know for sure is that I will drink more matcha if I get exposed to Pantone's select of the year. For those who are with me, I've mapped some of the best matcha dessert destinations in Los Angeles.
1. Shuhari Matcha Cafe
Shuhari Matcha Cafe is a dessert shop specialized in Japanese sweets, as well as bitter matcha drinks. Ranging from Matcha Espresso to Matcha Mocha, Shuhari has every variation of matcha. If you feel like going for something extra sweet, try Matcha Sundae – a Japanese "parfait" dessert made with matcha ice cream and sweet azuki bean.
2. Somi Somi
Somi Somi is a dessert shop in Koreatown where you can enjoy this awesome hybrid dessert – Ah-boong. Popular street food in Korea, Ah-boong is a soft serve ice cream served in a fish-shaped pastry cone. Enjoy the combination of freshly baked taiyaki and bitter-sweet green tea ice cream!
3. Tea Master Matcha Cafe & Green Tea Shop
Tea Master is the hottest new matcha dessert place, opened only few weeks ago in Little Tokyo. Simple menu of this matcha cafe offers the best of matcha, including hand-whisked Matcha Espresso and "life-changingly good" matcha soft serve.
4. Matcha Matcha
If New Yorkers have Cha Cha Matcha, we have Matcha Matcha. Just like Cha Cha, our beloved dessert shop in Arcadia serves matcha in three forms – drink, ice cream, and pastry. You can top your matcha ice cream with various Asian sweets like mochi and sweet azuki beans, or swirl it with black sesame ice cream. Their pastry selection, which is comprised of delectable sweets like baked matcha donuts, is very tempting as well.
5. Alfred Tea Room
Although not specialized in matcha exactly, this Instagram-friendly tea room in West Hollywood has a short selection of quality matcha drinks. If you want to go for a refreshing matcha flavor, try Matcha Boba Milk Tea with coconut milk. Matcha Almond Croissant, freshly baked at and delivered from Sugarbloom Bakery, is a great choice too.
6. Okrumong
This roundly shaped "Snow Bowl" isn't just another cute Korean dessert. It's bold and rich in taste. Digging into the cute green ice ball topped with sweet azuki beans and mochi, you'll find yourself emptying the bowl in no time.
By Heewon Kim