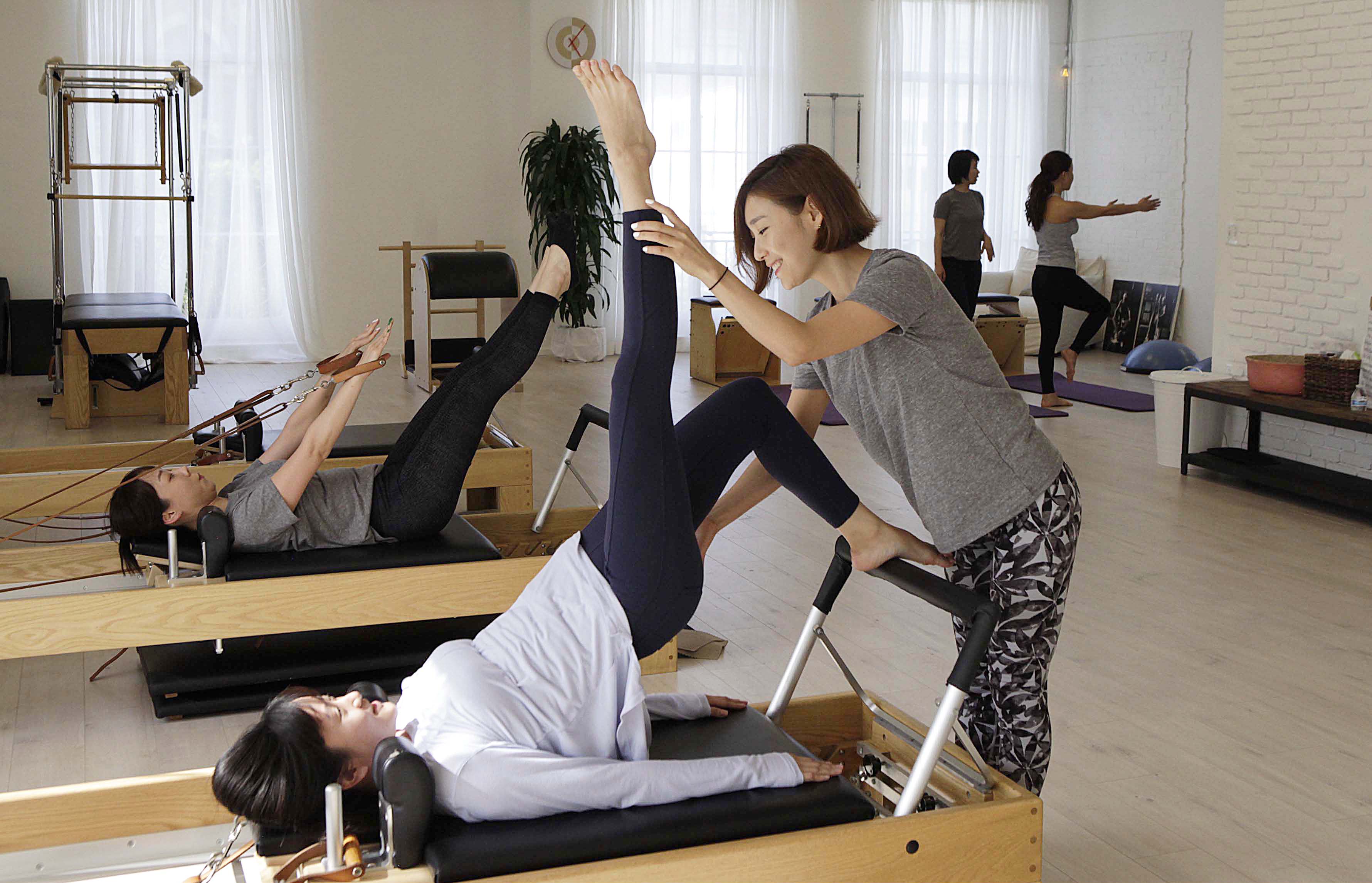 Yoga fever came back to LA Koreatown.
There has been increasing numbers of fitness studios, including Pilates, Flying Yoga, and Ballet. There are more than 10 of these studios just in Koreatown.
More and more luxury apartments and condos are built in Koreatown, and Koreatown is getting the spotlight as a new residential area. As relatively younger generations usually flow into Koreatown, many fitness businesses are targeting them.
An official at Flying Yoga studio 'D&A' said, "The younger generations prefer Yoga or Pilates over Kickboxing or CrossFit, because they can help both posture correction and weight loss. As there are more people who work out, some people place machines at home and provides personal training lessons."
Then who are these people looking for such exercise? Usually, women in their 30's and 40's are the main clients. 80% of them reside in Koreatown, and there are even students who come to Koreatown from outside LA on weekends.
The cost is pretty expensive, though. Classes are divided into either personal or group lessons. 1:1 personal lessons are $70-$80 per session, which is about twice more expensive than group lessons ($30-$40 per session).
However, because there is an increasing number of people who tend to invest a lot of money for their health, many Koreans are willing to pay the expensive costs. They firmly believe it is "worth it".
Movement Pilates Studio, located on Wilshire Blvd, recently reopened as a rehabilitation center providing Pilates, Chiropractic, and Ballet.
Lee Ka-young, the CEO of Movement said, "To compete among the yoga craze in town, we've added Chiropractic and Ballet along with Pilates. Especially Ballet lessons are open to children over the age of 5, so sometimes mothers and daughters take the lessons together."
The reason calm exercises such as Pilates and Yoga are famous is mainly because of Korea's influence. On the Internet, many famous celebrities are shown doing Pilates, so a lot of people follow them and try those exercises. Also, unlike other exercises, Pilates or Yoga studios are relatively easy to open after completing about a year of instructor course.
Original document available at http://www.koreadaily.com/news/read.asp?page=2&branch=NEWS&source=LA&category=&art_id=4427274
Translated by Audrey Joung