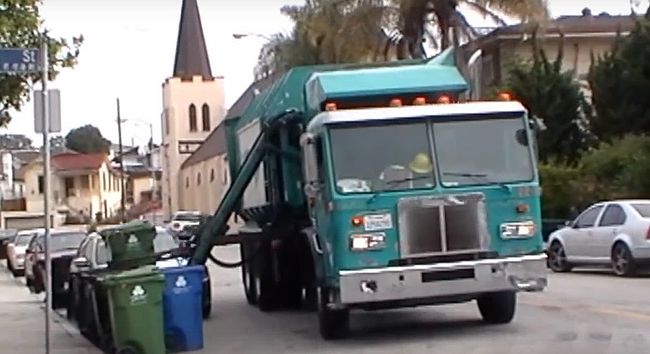 Complaints from residents in Los Angeles are piling on as the city continues to increase its "trash fee." The cost has now doubled compared to the past and citations to those who violate the city regulations are allegedly being issued with more regularity.
West L.A. resident Jennifer Shim, 47, was recently notified by the homeowners association (HOA) about the increase in trash fees at her condominium to $46 from $24 in the past.
"It's not that the increase is just by a few dollars," Shim said. "How does it make sense for them to increase the fee by 100 percent? I contacted the HOA, but only heard that they've raised the cost as the city regulations have changed."
Ji-seung Lee, a 37-year-old business owner in Downtown L.A., was hit with a citation worth $320 for not removing garbage in front of his business.
"The garbage wasn't even thrown away by our business," Lee said. "The officer almost forced me to receive the ticket. I tried complaining, but it led to nothing. They just threatened me with the consequences if I refuse to pay the fine."
The recent increase has been triggered by the L.A. Department of Public Works (DPW), which started a new program titled ReycLA. The program was launched to manage recyclable waste.
To appoint the firm to operate the program, the city of L.A. divided its region into 11 districts and chose the businesses accordingly through an auction. The businesses assigned to each of the districts were given the rights to enforce their own regulations.
The city has already explained that the new program was designed for better efficiency, but critics say that the change of regulation has only benefitted the appointed businesses.
The biggest controversy lies in the regulation that enables the businesses to estimate the cost levied on the residents of the city. For example, UWS (the business assigned for northern L.A. region's waste management) has charged $400 a month for simply moving a large dumpster 100 feet away from its original location.
The effect has trickled down to the HOA and other property management firms. In some cases, the enforcement officers hired by each business has also been accused of abusing their rights.
However, the city government is still standing by its decision that led to the increase in landfill fees.
"This policy was implemented based on the decision that was made to increase the rate of recyclable waste in L.A.," said an employee at the City of L.A. Bureau of Street Services. "We will conduct an internal investigation into the unfortunate circumstances that have occurred since the policy was changed."
By Yeol Jang