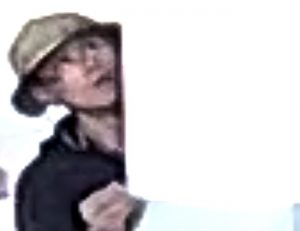 A Korean man in his 50s is targeting cars in Koreatown apartment parking lots to steal golf clubs. He has reportedly stolen golf clubs on at least 10 separate occasions in a year.
The Los Angeles Police Department's Olympic Community Police Station has announced that it has added the man on its wanted list. The suspect has reportedly been stealing golf clubs from cars he has broken into, before fleeing the scene.
"We've received at least 10 reports of the robbery carried out by the same suspect," said LAPD Detective Brian Calicchia. "Our understanding is that the suspect resides in or around Los Angeles Koreatown and that he is very adept at finding his way around the neighborhood."
Calicchia added: "We're currently investigating based on the surveillance camera footage. The suspect is using a pseudonym, so we haven't written off the possibility of him being an illegal immigrant in the United States."
The suspect is robbing vehicles between 11 p.m. and 8 a.m. in lobbies of townhomes or parking lot entrances. He has destroyed windows of cars before opening the trunks to steal golf clubs and other valuable items.
"The suspect is driving his own car into the parking lot to steal the golf club sets," said Calicchia. "He has changed his license plate regularly and has put a paper plate to manipulate what's being recorded on the surveillance cameras.
He has also used tapes and paint sprays to cover the surveillance cameras. He also carries out his criminal acts without anyone else assisting him."
The suspect regularly wears baseball caps or visors with a logo of a golf company. He also wears a camouflage Boonie hat quite often and wears glasses with a retainer attached.
▶Report: (213)382-9364
By Woosoo Lee