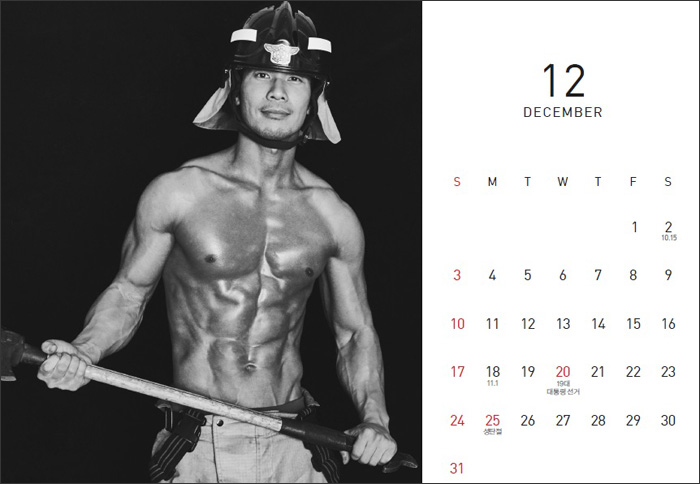 Korean firefighters are taking their gears off and going shirtless for charitable cause.
The "Momjjang Firefighter Calendar" met its third year of helping low-income burn victims. Momjjang (몸짱), which is a Korean slang word meaning "best body," refers to guys with muscular bodies. The selected twelve momjjang firefighters have taken off the gears to use their muscles in a different way.
For the past two years, Seoul Metropolitan Fire and Disaster Headquarters sold nearly 15,911 copies of the calendar, raising 71,980,000 KRW (approximately $62,000) in total. Total profits, in addition to 40,000,000 KRW donations, were donated to Hallym Burn Foundation to help 25 low-income burn victims.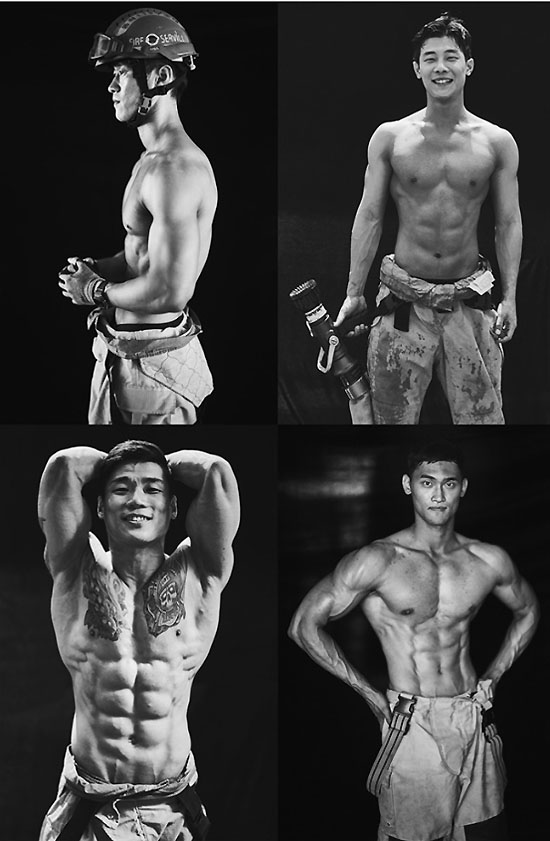 2017 Momjjang Firefight Calendar is available for online purchase through GS Shop. Each calendar costs 10,000 KRW, which is about $8.60.
By Heewon Kim