As the outrage over the "Soon-shil Choi gate" has sent South Korea into chaos, even the Korean community in the U.S. is reacting in anger to the recent unrest back home.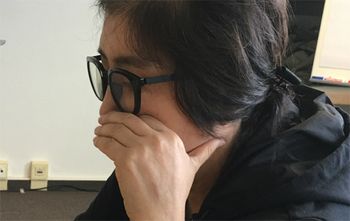 The scandal has seemingly become the main topic of conversation throughout the day even among average Koreans in the U.S. Even those who supported South Korean president Park Geun-hye agrees that the latest scandal is an immense detriment to the country, while those who oppose her continue to suggest that she must resign.
"It's both pitying and sad to see the Korean president involved in yet another political corruption much earlier than the previous presidents whose problems surfaced closer to the end of their respective terms," said Korean American Federation of L.A. chairwoman Laura Jeon. "I think the priority is to create a system that can monitor the president's closest relatives and friends from now so that these corruptions can be prevented."
On the other hand, critics argue that more drastic measures need to take place immediately, such as resignation or impeachment.
"It's true that this is something that should have never happened," said the L.A. chapter of South Korea's National Unification Advisory Board chairman Tae-rang Lim. "President Park's apology was hasty. Soon-shil Choi also stepped out of her boundaries. She must return to Korea [from Germany] and take ownership of what she has done."
Park's critics have already taken to the streets to hold protest against the president. The general consensus is that impeachment should clearly be considered.
"It would be in the best interest of South Korea for the president to make the brave decision to take responsibility and step down," said Korean Bell of Friendship conservation official Sang-jun Park. "As a Korean living abroad, it's sad to deal with the fact that the president showed the government's confidential documents to a civilian."
Joongwon Forum president Byung-do Lee added, "This is embarrassing. It no longer makes sense for the president to stay on as this scandal revealed that she is virtually a vegetable. Resignation should be considered first and foremost and the investigation should follow through accordingly."
By Byong Il Kim