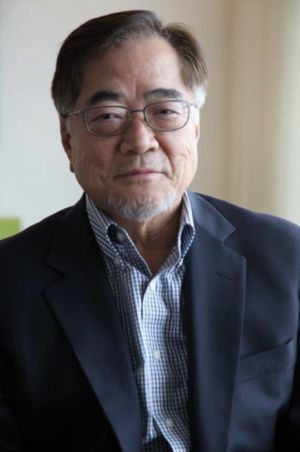 "They don't fight with each other as they have nothing to lose anyway"
The sad eyes of the children in North Korea are still vivid in Byung-jun Bae's memory.
Bae, 78, calls those children his "grandkids." He currently lives in Pleasanton, Calif., but was born in North Korea's Hamgyong Province. A vinyl chloride businessman now, Bae visited his hometown in 1997 for the first time since leaving.
His return was inspired by a mission to aid North Koreans who were suffering from famine. His homecoming after 60 years of living away was far from a happy one, as sadness took over not too long after he arrived.
"Every orphanage I've visited, there were so many children," said Bae. "There were probably thousands. I grew up on that same land. Those kids were like my grandkids."
Taken aback by the reality he experienced, Bae quickly launched an aid relief campaign. Among many of his campaigns, one was sending pastries to North Korean children.
Bae also supported North Korean farmers by providing vinyl and fertilizers. He also began sending food, clothes and various medications for parentless children in the hermit country at least twice a year. Bae's accumulated total expense over the last two decades has been said to be around $7 million.
The recent flood disaster in North Korea, which reportedly has killed hundreds of North Koreans, was yet another devastating news for Bae. Hoeryong, his hometown, was also largely affected by the disaster. Bae volunteered to donate $100,000 to support the restoration work.
After millions of dollars spent to better the lives of North Korean children, Bae said that his investment has undeniably reaped big rewards in his eyes.
"The children there were skinny to the bone when I first met them," Bae said. "But when I went back a year later, they began to look healthier. From the third time I visited, they started recognizing me. They called me 'grandpa' and gave me a hug when they saw me."
For all of his effort, however, the inter-Korea relations have been at one of its lowest points in recent memory.
"Politics? I don't know much about it," said Bae. "Politics is politics. I do what I can at a human level. There are children there dying at this very moment. It wouldn't be humane to not help them because of political reasons. I do what I can under the circumstances."
Bae is a deacon at Contra Costa Korean Presbyterian Church. He is also a father of two sons and a grandfather of four grandchildren. "Whatever my grandchildren like and want are what children in North Korea would like and want as well," he said.
So what does Bae, who has the firsthand experience of seeing the day to day lives of North Koreans on more than 50 occasions, think about the communist country?
"Both South and North Korea have their strengths and weaknesses," he said. "South Korea has freedom, but a lot has changed societally. Competition is fierce and people have been secularized. North Korea is not as free as South Korea, but people there are innocent and pure. They still believe in tight family relationships. People there also don't fight each other so easily, because they have nothing to fight for, anyway."
Hence, Bae longs for reunification of the two Koreas. "Wouldn't it be really good if the two countries come together as one? They must reunited one day. When I first started going to North Korea often, even the FBI was suspicious and I was under surveillance, but that's no longer a problem anymore."
In 2013, Bae even directed a film The Other Side of the Mountain, which centers on a romantic relationship between a North Korean nurse and a South Korean soldier. The entire shooting and production process was done in North Korea.
By Yeol Jang