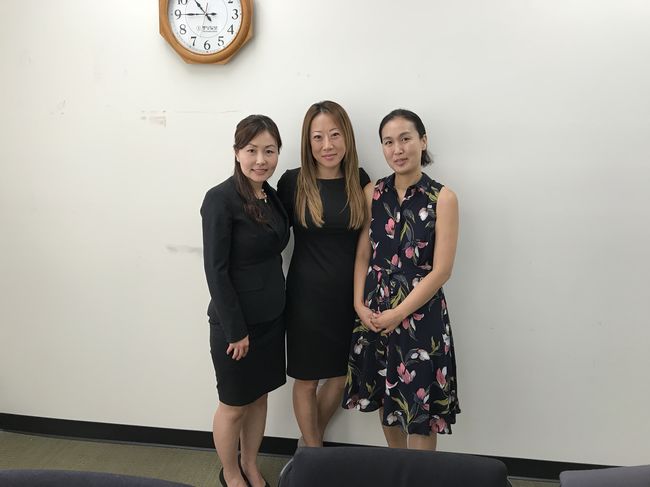 "Just because your first and second children began speaking at a later age, that doesn't mean that the third child will do the same. You may be neglecting your child, after all."
The Korean American Bar Association (KABA) is hosting a seminar centering on special education classes provided at public schools on June 10 from 10 a.m. to 1 p.m. The seminar will be held at the KHEIR clinic.
"The area of expertise among lawyers is immensely diverse," said Sun-ah Choi, a business lawyer who is presenting the seminar. "Many Korean-Americans are struggling in the education field as it's an industry without many lawyers. That's why we've invited Jennifer Jang as the panelist as she's someone with rich experience in the field of education."
The seminar has been designed to introduce attendees with presentations from various lawyers. Miriam Kim will speak about understanding services related to special education, while Scott Janssen will cover the available resources in the field of education. Jang will also give a detailed presentation on early intervention.
"Mental conditions are usually diagnosed when the children on average are about 5-years-old," Jang said. "A bit more attention could speed up the diagnosis process, but that hasn't happened yet. They could improve tremendously faster if the conditions are diagnosed at 2 or 3."
Jang said: "The conflict could be big on the children if their parents talk to them in English, while grandparents talk to them in Korean with their nanny only speaking Spanish. Also, if a child is 2-years-old and still struggles a walk, early treatment is imperative. Parents should not be afraid of testing."
Also, the government provides financial support for all children with mental illnesses up to the age of 5 regardless of their immigration status. The resources are available at a nearby regional center.
"Most of my patients are either attending kindergarten or are first and second grade in elementary school. The disappointing part is that their illness has already progressed so much by then. Taking advantage of the available benefits could help greatly."
Jang said: "The need for early intervention is something that is easily ignored in the education industry. The parents also struggle to accept that their children are mentally ill, but they have to treat them preciously. Early diagnosis and treatment are crucial."
The free event will be provided in both Korean and English.
▶Address: 3727 West 6th St. 2nd Fl, LA
By Byung Chang